Studio 39 is Kansas City's original balayage and blonde hair color authority.
We are the only salon in Kansas City to perform both the French and American balayage highlighting techniques.
 S39 salon owner, Gemy, is a master hair colorist and has been providing expert color services for many years as well as educating her staff and other area professionals on the art of balayage and blonde hair color.
Studio 39 Salon blondes have more fun and look amazing. Entrust your blonde with us.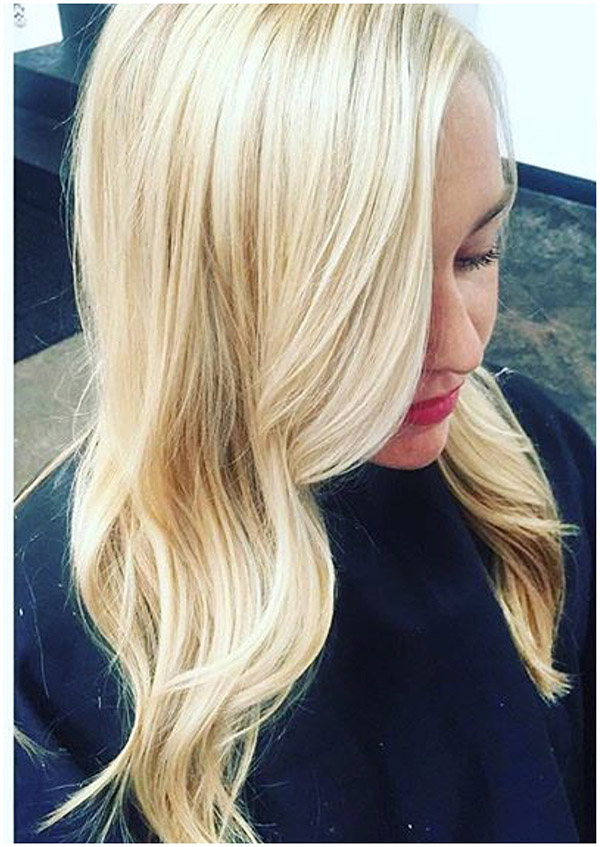 Blonde Hair Color
One of our most frequent requests from new color clients is a major change from dark to blonde. We have a saying at S39, "Give us six months of regular salon visits, and we can make you blonde. Give us six hours, and we can make you blonde in a day."
Whether you desire platinum or natural-looking blonde, this can rarely be achieved in one standard 2-hour salon visit, especially if your hair is dark or previously colored. Changing color or going blonde is often achieved over time through multiple salon visits.
After a consultation, an advanced color "team" will be reserved to achieve your desired color safely to achieve as much change possible in one day.
Close attention and advanced hair color knowledge are required for this level of work, and very few salons offer this. Our color concierge service was created to give a salon guest plenty of time for the colorist to perform multiple services to achieve extreme transformations.
In some cases, our colorists work with 1-2 color assistants to achieve as much progress as possible by doing multiple services or lightening applications in one day. The biggest challenge we have as colorists are the expectations of what can be achieved in one 3-hour salon appointment.
Gemy and select colorists at Studio 39 are available for 4-6 hour reservations for major corrective and lightening work for $95-$125 an hour. Please know this type of rare and extremely advanced color work uses a lot of salon resources and can be expensive because usual hourly rates apply. (If one bleach and tone service costs $130, imagine the effort that goes into three back-to-back applications). This rate includes colorist and assistant's labor, all product use and post-conditioning treatment. A separate consultation before booking with a credit card deposit is required.
Balayage Hair Color
Studio 39 is Kansas City's balayage and specialty hair color authority. We are the only salon in Kansas City to perform both the French (traditional balayage) and American balayage (often used with foil for lighter looks and color melting) highlighting techniques and the only salon in Kansas City that has been performing this advanced technique for well over 10 years.
Balayage is a French term meaning " to sweep." This method is achieved when the colorist applies a special lightener by a paddle and brush. The lightener or color is laid directly on the hair in a sweeping motion. It is very important that the colorist is correctly trained for this very specialized, exclusive method of highlighting and coloring. Since this is one of the color services Studio 39 is known for, our entire staff has received advanced education on this technique.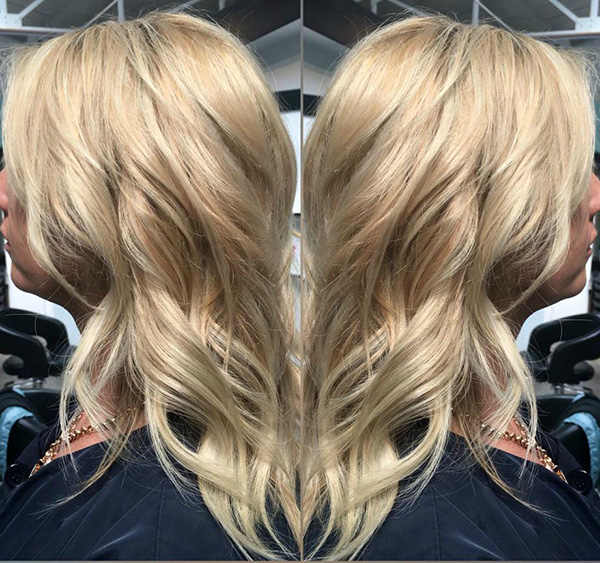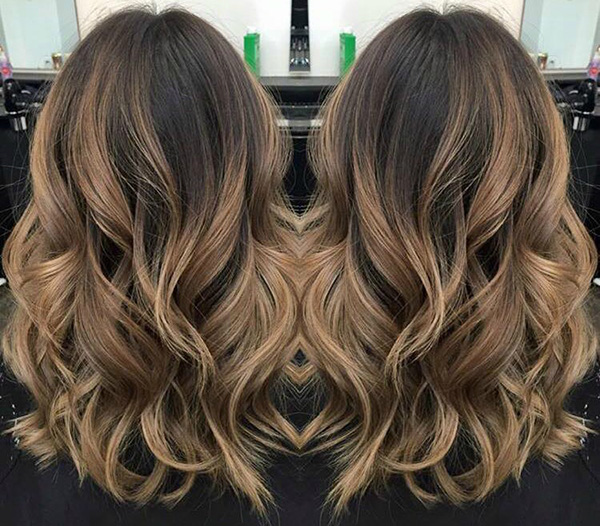 The balayage technique is often used for the popular ombre and sombre hair color and natural looking blondes.
Balayage by Studio 39 Salon, 614 West 26th Street, Kansas City, MO 64108.
With traditional balayage, foil is not used, so the highlights taper softly from the root and look very natural. This prevents the "grow out" line that can sometimes occur with more traditional foil highlighting methods.
Blondes can achieve that gorgeous Hollywood blonde; brunettes see results with the popular sun-kissed look. Balayage can also be used for low-lighting blonde hair to add dimension for hair that has become too light over time.
Much of our corrective color work is fixing failed attempts at this look, so be selective when seeking this service. Choose a salon with experienced and specialty-trained colorists. To make an appointment at the original balayage and blonde color salon of Kansas City, call Studio 39 Salon at (816) 756-1187 .