The History of DevaCurl.
Once upon a time, there was a girl named Lorraine who had very curly hair and wrote a book about her curl struggles….
Lorraine Massey wrote the book Curly Girl. Curly Girl is about the DevaCurl Method and the products she created for girls with curly hair.
DevaCurl is a curly hair product line, hair cutting technique and philosophy all in one. The DevaCurl Concept teaches how to care for and wear your curly hair naturally. One of our Deva-certified stylists can teach you to look your best with curly hair.
DevaCurl products are 100% sulfate, paraben and silicone-free and designed to enhance the look and health of curly hair.
DevaCurl hair products and hair-cutting are for both naturally curly and chemically-enhanced (permed) hair.
Permed hair responds the same way naturally curly hair does to the DevaCurl products.
The DevaCurl Cut
The DevaCurl haircut is done when the hair is dry. DevaCurl Academy professionals are trained how to cut curly hair dry, its most natural state. DevaCurl clients should come to the appointment with their hair in its natural curly form, so don't straighten your hair before a Deva appointment!
There are several different DevaCurl cuts. One such cut is an oxygenation cut. It's defined by cutting the tips off the 'scraggly ends' of the hair to rejuvenate it. In this cut, the hair is not cut for shape.
The Waterfall (teardrop-shaped) cut is a process of shaping the curly hair, layering it and giving it elevation. Don't let the word "layer" scare you.
DevaCurl hairstylists cut and layer hair based on a "map" of cutting techniques that are unique to certified DevaCurl hairstyle professionals. Using this map opens up endless possibilities for curly girl haircuts. The map consists of the way the hair is sectioned, the order in which a section is cut and how high or low a client wants to keep the elevation of their hair.
The map takes into account the length of the hair, how long or short a client wants the layers, how thin or thick their curls are and curl spring factor.
Everything is taken into account when evaluating and deciding which type of DevaCurl cut to use. Even the type of curl is determined. The four types of curl patterns are swavy, wavy, Botticelli and corkscrew. The signature DevaCurl haircut beautifully shapes curls and works hand-in-hand with the products to give amazing results.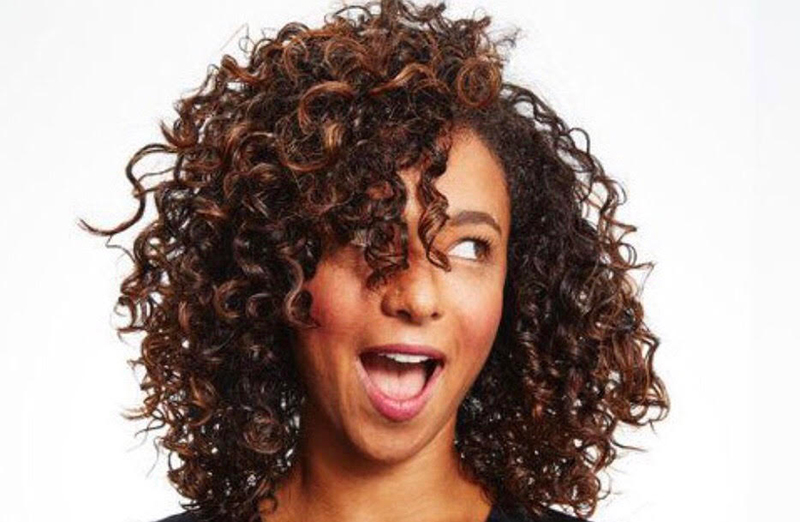 Book a DevaCurl Haircut
We ask that you arrive for your DevaCurl haircut with your hair in it's natural state. Leave your hair down, dry and curly.
Please allow one hour for your DevaCurl haircut. DevaCurl haircuts start at $65.
Book an appointment for a cut with one of our certified specialists.
Go to your appointment with your hair in its natural state.
Maintain your hair with the three-step DevaCurl routine. Use the DevaCurl (sulfate free, specifically-designed for curly hair) shampoo, conditioner and styling products recommended for your hair.
Say "yes" to the hair you were born with – stop fighting with your curls and embrace them! The best way to do this is with a DevaCurl haircut and DevaCurl products made just for you and your curly hair! Put away the shampoos, flat irons and blow dryers that are making your hair damaged and frizzy.
The Three-Step DevaCurl Routine
Since curly hair is naturally dry, the best way to maintain your hair cut is with products that are completely moisture-enhancing.
The DevaCurl product line is pure moisture and gives hair the hydration it needs. There are products for natural and color-treated hair. The products are used after the DevaCurl haircut and sold in our salon for clients.
We offer a 10% discount when you buy the "3 Step Routine" products, so ask at our reception desk about this when checking out.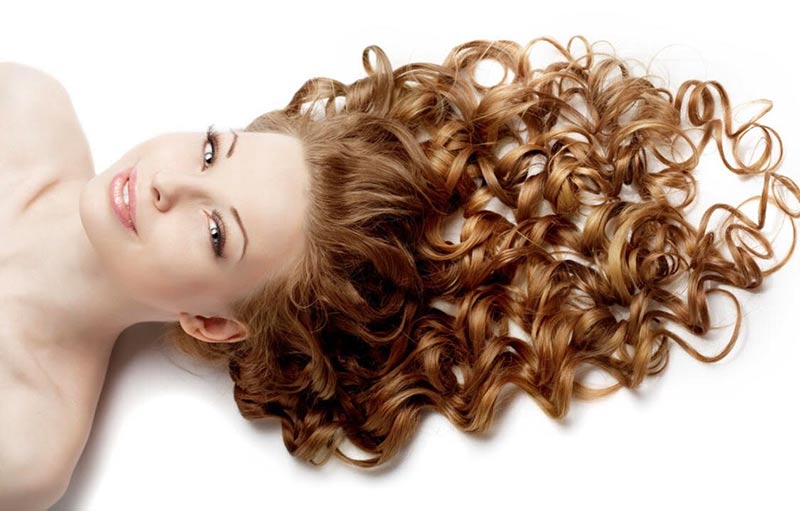 Most shampoos on the market contain sulfates. Sulfates are de-greasers. However, most curly-haired girls don't have any oil on their scalp to de-grease because their dry, curly hair soaks it up. Using traditional sulfate shampoos dries out the hair even more. Just like a flower reaches up to catch the sun, curly hair (without moisture) will frizz as it reaches out to the environment to catch moisture from humidity. That is why curly-haired girls don't like the rain!
Step 1 is cleansing – The two types of cleansers are "no poo"- a zero-lather cream hair cleanser- or  "low poo" – a low-lather shampoo for those who want to see and feel suds. The lather in the creamy cleanser is derived from coconut oil.
Step 2 is conditioning – The stylist will "noodle" the conditioner into the hair, working and massaging the conditioner into every strand of curly hair.
Step 3 is styling – The hair is then finished with a styling product. Styling products consist of styling cream, volumizing foam or gel.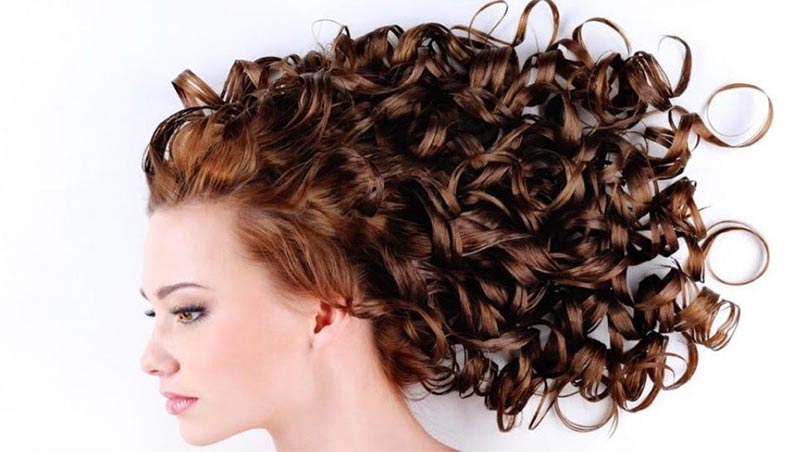 "I just had my second Deva Haircut at Studio 39 Salon yesterday, and I really love this place. Justine and Gemy have both cut my hair, and my hair looks AMAZING! Both stylists did an excellent job, and they are super cool as well. This salon is a GEM!" BethAnne C.