Expert Hair Coloring Services
Studio 39 is a Master Hair Color salon. Our stylists are trained, professional hair coloring experts with the skill to achieve beautiful color for your lifestyle.
From covering gray to specialized color work, like balayage highlighting, or trendy colors like pink and lavender; we have the ability to choose the right hair coloring to match your skin tone and face shape.
There are many things to consider when changing or maintaining a hair color. Our colorists have the knowledge to deliver beautiful hair color with dimension and vibrancy and will educate you on the best way to maintain your color in between salon visits. Certain color techniques are performed by certain stylists so, like hair cutting, prices vary.
Italian and French Hair Coloring
At Studio 39, we use only the best hair color available to achieve desired color looks. For decades professional Italian hair color companies like Alpha Parf Milano and Artego have been setting the industry's standard. These color lines have a deeper and cleaner dye content than many American color lines. They are able to penetrate the hair better without having to use fillers and chemicals to make color attach to hair because of the botanical based, micro-milled color pigment. This means the color penetrates the hair deeper, giving better results. These high-quality ingredients with plant-based pigments give the colorist a better ability to deliver beautiful hair coloring results, without compromising the health of the hair.
Inspired by the world's fashion scenes in Rome and Milan Italy, these Italian lines are dedicated to keeping our colorists on top of current fashion and style trends with constant trend updates and hair color knowledge.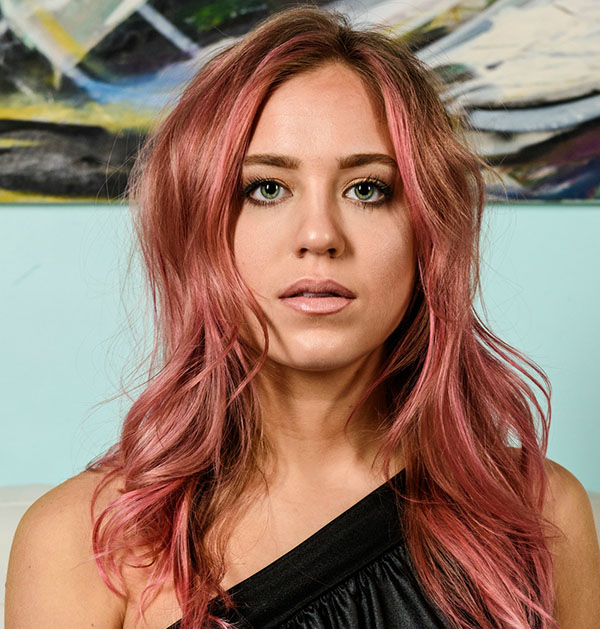 We also use Parisian hair color L'Oreal Professional (not to be confused with L'oreal at drugstores). L'Oreal Professional is the world's oldest hair color line and strictly adheres to France's and Europe's strict quality control. We use ammonia free Richesse and olive oil based INOA hair color lines for beautiful damage free hair coloring.
INOA hair color by L'oreal Professional is our choice for salon guests seeking a healthier alternative to color services. If a client has gluten allergies or severe skin sensitivities we often use INOA for gentle, yet rich results.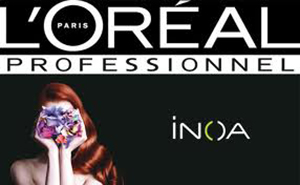 Highlights and Color
Whether your desired look is funky or natural, a professional colorist will take the time to evaluate your hair to determine what technique and application is best. Slicing, stitching, and American Balayage techniques are all examples of highlighting methods using foil. All-over color can be used to cover gray, deepen and enhance natural hair color, or to achieve modern looks through color blocking.
Every color service is formulated and tailored to each client's specific style and hair type. For specialty color work, prices will be quoted at the time of consultation.
For New Clients
We want to provide any new guest of the salon with the best experience possible. For best results, we start with a required color consultation, " New Color Client" appointment, for all new color services. We may do a complimentary 15-minute hair coloring consultation, if further discussion is desired, a rate of $25 per 15 minutes will be charged.
All first-time color appointments are booked for 2 to 4-hours, depending on hair type. Beautiful hair color takes time, especially if your hair is naturally dark, long and/or thick.
If you would like to book additional services for the same time, like a haircut or blow dry style, allow extra time. Be sure to factor these time estimates into your schedule.
Once a color regimen has been created, and a clear color plan has been determined by your stylist, we may then book later hair coloring appointments after your initial visit.
Please arrive 10 minutes early for your appointment to fill out a color questionnaire. We do not book any new color clients after 4:00 pm.
Blow dry and style are not part of hair coloring service.  They are a separate service. A blow dry and style is included with a Signature Cut. We do offer a discount to receive a blow dry and style after the color service, otherwise, hair is tousle dried to view for color accuracy.
If you have had previous color, hair is lighter than your natural color, have very long hair with highlights and color, or have growth beyond a half inch (4-6 weeks), you may need a corrective hair color service.
Maintaining a lighter hair color shade requires a regular schedule. If the schedule is not kept, the entire color may need to be redone. In that case, a "new color client" appointment, as described above, will be required.
If we believe the service requires more time than scheduled or if you arrive more than 15 minutes late, we may ask you to return another day.
Follow us on Facebook for examples of our latest cut and color work!
A new hair color can make you feel like a new person. If you are tired of the look you have and want to try a new hair color, call us today at (816) 756-1187 and we can help you choose the best color or technique for you!