Excellent Hairstyles Start with Expert Haircuts
At Studio 39 Hair Salon, our goal is to give you a hairstyle and a haircut that is perfect for your hair's texture, your lifestyle, and most importantly, a haircut that you can style at home.
Our stylists are expertly trained on advanced hair cutting. We believe hair cutting skills need to be developed and maintained with advanced education. Our hair salon's unique approach to hair cutting is inspired by Vidal Sassoon
Your lifestyle, maintenance routine, hair texture, along with face and head shape, are all things we take into consideration when consulting with our clients on their desired look.
There are many different qualities and types of tools for hair cutting and Studio 39 Hair Salon invests in the best. Our stylists have all received advanced training; however education and experience level differ, so our pricing is based on the individual stylist.
Short Haircuts Take Skill and Experience
Short haircuts can feel like a new lease of life! Our hair salon's trained stylists are experts when it comes to evaluating the shape of your face and executing short haircuts. Our goal is that a short cut not only look outstanding on you, but a cut that you can take care of at home, so you look outstanding every single day.
If you don't mind the attention and the compliments, call Studio 39 Hair Salon today and get one of the best short haircuts in Kansas City!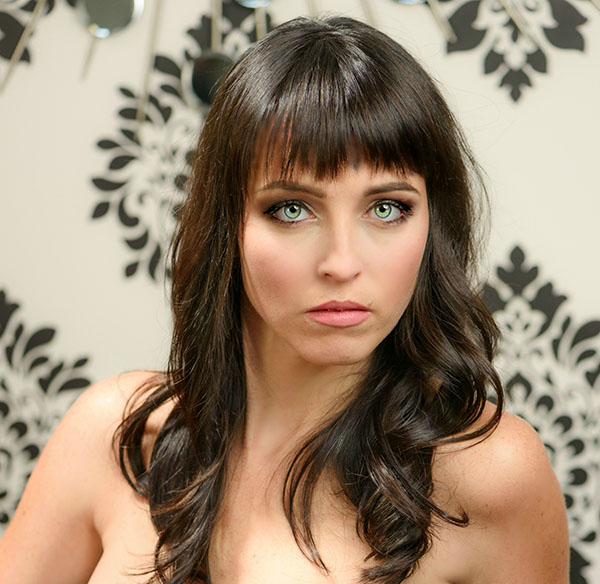 Studio 39 Signature Services
Haircuts for Women $42-$82
Our S39 Signature haircuts start with a consultation and relaxing shampoo and scalp massage. Our Signature haircuts are always finished with a blowdry style so that we may complete the haircut with a dry cutting session if needed.
Studio 39 Hair Salon can create any haircut look and we believe every great hair color is accented by a great haircut. For information about curly hair cutting, see our page about DevaCurl. Iron work, such as flat ironing or curling, are an extra up-charge of $15- $30 depending on the amount of styling. We offer complimentary bang trims for maintenance to our clients who pre-book their next appointment.
Haircuts for Men $28-$48
Whether its textured and edgy or polished and professional, Studio 39 delivers perfect haircuts for our male clientele.
Studio 39 Hair Salon offers special pricing for men who pre-book appointments every 3 weeks or less. Neck trims in between visits and a relaxing scalp massage with each shampoo are complimentary.
Our products are always SLES (sodium laurel ether sulfate) free. This ingredient has been linked to many ill side effects, one being hair loss. We only use the purest, PH balanced products to promote a healthy hair and scalp for all of our clients.
Haircuts for Children $25-$35
Our salon offers haircuts to our smallest clients as well! We ask that a parent or guardian be with the child during the visit, so it can be a fun experience for all.
Like all of our services, an appointment is required. Pricing for children, 12 years and younger, is based on the age and amount of time spent with the child.
Maintenance Dry Haircuts $25
For certain cuts or desired looks, an in-between dry cut is needed. It can stretch the time between actual haircut appointments, and breath life into a cut that is becoming unmanageable.
This is a great option for those trying to grow out length, but still maintain style. A dry cut is just as important as a wet cut , as it gives the shape a finished look and can remove unwanted weight.
Call Studio 39 Hair Salon at (816) 756-1187 for a haircut you will finally love.