Bio-Elements Skin Care Formula
We choose Bioelements for our skincare because its the best of science and nature with natural botanicals, aromatherapist and pure essential oils. We always go back to this full range line because it gives real results. This line is n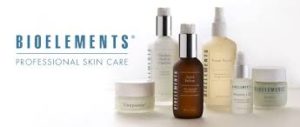 o hype, no gimmicks, and no false claims.
THE BIO-ELEMENTS PROFESSIONAL FORMULA INTEGRITY
NO artificial colorants
NO synthetic fragrance or perfume
NO parabens, DEA or phthalates
NO harsh irritants
NOT tested on animals
Dermatologist, ophthalmologist, and clinically tested for safety + efficacy
Scientifically tested results based on consumer perception studies
Real-world efficacy testing by top estheticians!
(816)756-1187 or Book Online
Skincare
Facials play a vital role toward healthier, rejuvenated skin. Regular facial treatments will identify specific facial conditions and enable us to help you improve your skin texture, tone, and overall appearance. All facials will be customized to each individual's needs and will include a personal skin analysis, product recommendations, at home-care consultation, and a relaxing massage.
Signature Facial
Give your skin the "deep clean" it needs. Restore balance and purify your skin with cleansing, thorough exfoliation, extractions, and a facial mask for your skin needs. This treatment comes with a hand, arm, massage and complimentary brow and lip wax. Great for men and women. Regular facial care of 4- 8 weeks has proven to have anti aging results. (60 minutes)
60 minute- $42
30 minute-$32
Acne Facial
During this facial we use our anti- acne skincare products that target problem breakouts. Receive a cleansing massage, thorough exfoliation, extractions, and clarifying skincare face mask. This helps to help purge skin impurities. Facial is complete with finishing products that will leave your skin feeling refreshed and glowing. (60 minutes)
Back Facial
1 hour, $76
Relax and refresh the skin on your back with a treatment that leaves the skin glowing. This special facial for the back deep cleans and tones the skin. Massage, facial mask, and extractions are included. A great way to get beautiful skin for summer.
Facial Extra's
Dermaplaning-$29 
This exfoliation treatment is used with our low 10% glycolic peel to dissolve dead skin cells for easy removal. After allowing the peel to rest on skin for 5 minutes we remove the outermost layer of dead skin and vellus hairs (peach fuzz). We do this over the entire face resulting in a smooth, enhanced product absorption and rejuvenation of skin. With dermaplaning, vellus hairs will not return coarser or darker because the dermaplaning can be followed with a stronger chemical peel for maximum anti- aging results.
Microderamabrasion- $25
Microdermabrasion, also known as microderm, is one of the easiest and most effective anti-aging treatments you can get. Its benefits are many: microderm softens fine lines and wrinkles, helps to smooth coarsely textured skin, decreases the appearance of scarring, decreases pore size, and reduces superficial hyper-pigmentation, also known as age spots. Microdermabrasion also makes it easier for high-tech skin care products to penetrate into the deeper layers of the skin and help build collagen, which gives it a youthful glow.
Neck and Décolletage – $20
Address the often-neglected extension of your face by nourishing this delicate area, leaving it soft and smooth. This area is a window to a women's true age, so it is very important to treat this visible area.
Sugar Cane Chemical Peels
$35 With Facial
$45 Single Treatment
Series of 6 -$240
Our sugar cane based glycolic chemical peels offer the best results for clear, youthful skin with no down time. We have three types that can be used for different services and different skincare needs. If you have never received a peel before we usually recommend starting out with a lighter peel then work up to the strongest. We have 3 levels of strength and recommend monthly for optimal results.
Light- 10% glycolic acid
Medium- 20% glycolic acid
Ultimate -33% glycolic acid
Layering may be done for a more agressive result
Chemical exfoliation is an extremely effective procedure for treating acne, hyper-pigmentation, and fine lines and wrinkles. Our Aesthetician will evaluate your skin type, and conditions, and choose the appropriate peel for you. You will experience the most effective results by scheduling a series of treatments. Our Light & Medium peels may be used as "Tune Up's" for the skin by adding onto other skincare services. The Ultimate peel is the most clinical peel offered. This maximum result, minimum time treatment is a facial chemical peel of 33% glycolic acid. This treatment only takes 15 minutes and is truly a "lunch time peel". This peel dissolves the most amount of surface dead skin cells that settle into fine lines, which over time cause deep wrinkles. After receiving this peel you can return to work and continue with your day with no down time. After one hour you may apply makeup.
Series of 3 Ultimate Peels – $130
Series of 6 Ultimate Peels – $240 ( $30 savings)