I want to give a COVID update on how we will do things in 2021. Businesses have a big role in community responsibility, especially during the pandemic. This is why I had a swift response from the start and maintained our efforts all year. I'm happy to report we have had zero spread, but guest participation is mandatory for us to stay healthy and stay open.
I'd also like to personally thank everyone for being so supportive this year and for staying connected during the shutdown. Your stories and kindness kept our spirits up. One silver lining of 2020 is the fierce meme work.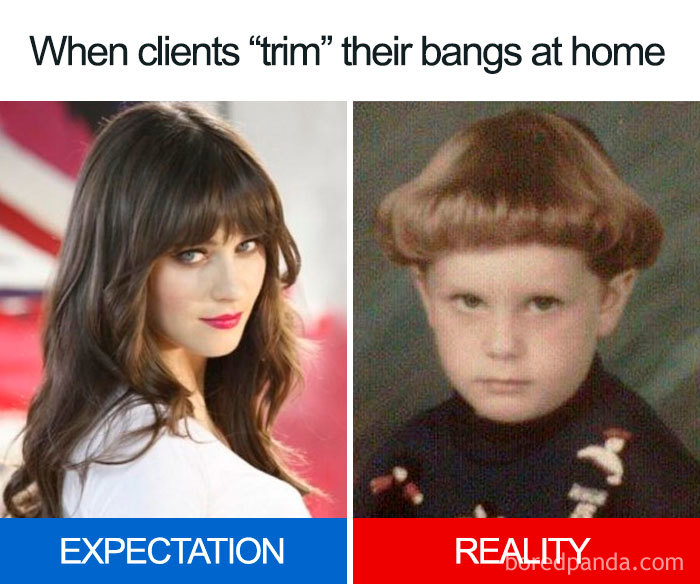 COVID Updates & Good Communication
If we have concerns about a staff member being sick or if there is risk of exposure, we will contact you and please do the same for us. If you've been around someone who has tested positive, keep in mind the CDC defines exposure as being within 6 feet of a COVID positive person for over 15 minutes .
Common colds and other viruses are still around, so we may have some sick days that aren't covid related. By now we would've had a few out with seasonal cold or flu, so I think masking helps. All things considered, we've had a pretty healthy winter so far, so please help us by staying vigilant. 🙏
Testing has also improved so if you have been exposed, please test or quarantine. Don't worry about your appointment, we can get you rescheduled. Everyone has been very understanding and we appreciate it! 
Updated Covid Policies
We've kept many of our original COVID reopening policies and have added a few new safety updates.
On site, rapid result testing is available for our staff & family. This has been huge for us to work with peace of mind.
Stations are 9-14 ft apart and are thoroughly disinfected between each guest.
We have protective barriers, cleaning stations throughout the salons and common areas are cleaned 3x a day.
Each location sends notification texts to let guests know we're ready for them to come in.
Both salons are professionally deep cleaned regularly by COVID trained cleaners.
To help control foot traffic, appointments are required.
We now offer virtual consultations and still offer curbside product pick up as well.
We ALWAYS wear masks as it is required by the Health Department.
This applies to customers so please wear one too!
 If you don't feel well, please reschedule as we have waived the 24 hour cancellation fee this year. Deposits for new guests are still required. In the event of needing to reschedule, deposit is applied to the next appointment.
We're turning a corner into a New Year and the Age of Aquarius begins December 21st and that has to be a good thing… right?! Don't forget to read below about how our temporary closure for our exciting Downtown salon renovation. Stay the course and stay strong KC.
Gemy Chiarizio ❤
Owner of Studio 39 Salon & Studio 39 of Lakewood