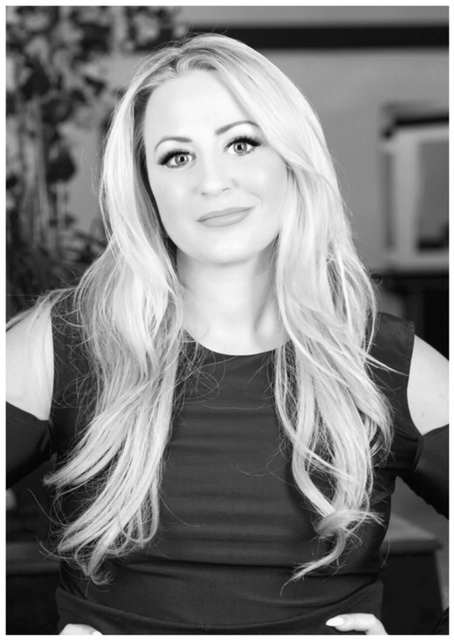 Studio 39 Owner & Master Stylist
Haircut & Color Expert
Hair Extensionist
Balayage & Blonde Specialist
Deva Curl Certified
Educator
If I could rate a 10 star I would! I love that salon owner Gemy makes education a priority and has built such an AMAZING team who actually work together to get what you want. It is so impressive to watch them! There's nothing better than going in a salon and seeing everyone on the same page from start from finish. Thank you for making me feel and look beautiful!
Gemy comes from a 4th generation entrepreneurial family and has owned and managed Studio 39 since 2001. She began her career as a cutting specialist at Mario Tricoci's of Chicago where she learned Vidal Sassoon cutting and built a portfolio that included First Ladies, pro-athletes, and stage performers. After opening the salon in 2001, she attended L'Oreal Academy in Soho New York to learn advanced color. Born blonde, she understands the attention to detail it requires, so she expanded her freehand work with Balayage and other hair painting techniques. When clients started requesting the "blonde specialist", she created a systematic approach to her color and blonde work for education in the salon. In addition to her staff, she has trained other area stylists and salon owners on cutting, color theory and industry business application. In 2007 she became certified in multiple extension techniques and has expanded the skill of hair enhancement by combining cut techniques for long, natural looking hair. You may have seen her on KCTV5 sharing beauty expertise but she recently completed building the Lee's Summit Studio 39 at the stunning Lakewood location. She prefers being on the salon floor working with staff, meeting new guests and catching up with old ones. 
Gemy alternates weeks at each location. Appointments available during these times:
Lakewood (Lee's Summit) – Tuesday, Thursday & Friday 9:30- 3:30
Crossroads (Kansas City) – Tuesday, Thursday & Friday 10:00- 6:00
Schedule may change depending on the season and during Holiday's. 
VIP appointments available upon request.
   Gemy's Prices              
Haircuts- $68- $82
Base Refresh- $85 and up
Global Color- $110-$120
Full Highlight- $195 and up
Partial Highlight- $175 and up
Full Baly ( Balayage) $210 and up
Partial Baly $175 and up
Add Base To Baly or Foil- $60
Color or Extension Consultation $50
    Specialty        
Extension Work- $110-$120 ( hair cost is separate)
Global Blonde- $100 an hour
Platinum Card- $100 an hour
Corrective Work $110 -$120
   Workshops
 In your salon- $100 an hour
Attend Studio 39 Workshop- $200