S39 Careers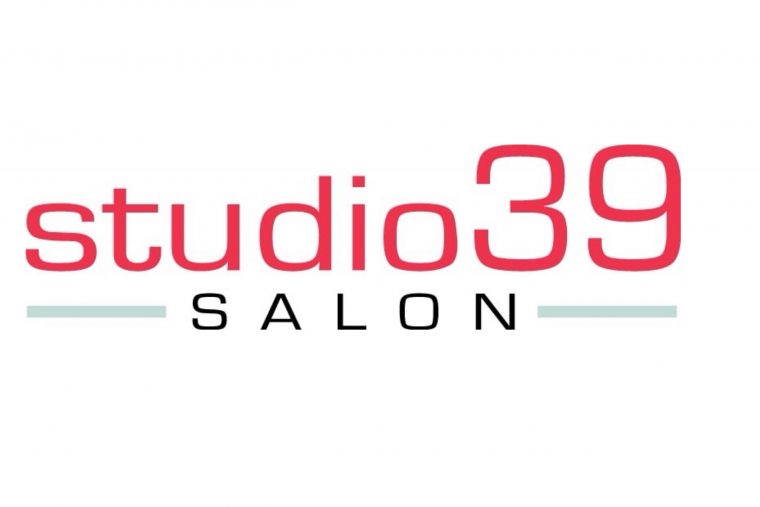 Now Hiring Salon Associates!
We are interviewing for a salon associate at each location! This position is ideal for someone who is graduating cosmetology school. Associates assist Senior & Master Stylists while going through our S39 education program. This helps transition from school to a salon environment while learning advanced skill in areas of specialty work.
Studio 39 Salon Culture
Salon owner
Gemy Chiarizio
is a Master Stylist & Colorist also known for building one of the top salon teams in Kansas City.
Sierra
is a Master Stylist and the head of S39 education. She works with Gemy to develop a structured curriculum that is current and salon relevant.
Every stylist at Studio 39 Salon once assisted here so they also participate with on the job training as well. This allows an associate to work in every area of specialty work we offer. Our Master Stylists and Color Specialists are some of the most prestigious professionals in our area, further proof assisting successful stylists helps to become one!
Salon Home to the Best of KC
We're experienced in helping stylists develop the confidence, skill and professionalism needed for a high end salon. However,
Studio 39 stylists
have been here for many years because of the positive work environment. Leadership without ego is why we have a happy work place. A positive environment helps create personal and professional growth. Culture is everything which is why many have made S39 their salon home.💖
Industry Career Statstics
The grim reality for long term success in our industry is low. Statistics show less than 8% of cosmetology graduates are still working as hair stylists 5 years after graduating. That number reflects all stylists, including booth renters, part time stylists and those working from an in home salon. Choosing the right salon will help avoid becoming a statistic.
Hair Salon Associate Program 
Many cosmetology graduates look for a salon that offers an associate program because statistics show stylists who started as an assistant have longer and more successful salon careers. Yet very few salons offer an education based associate program where a newer stylist has the support of experienced stylists as mentors. Studio 39 Salon has been doing advanced training for 20 years. There is a saying in our industry that graduating cosmetology means you have a license to learn. You must have a high school diploma for college. Cosmetology schools are like the high schools in our industry, but salon associate programs are like college. This is how a stylist becomes skilled to level up to an expert stylist quickly. 
 Salon Assistants Become Master Stylists 
Quality education is rare in our industry. Many try to profit from the lack of advanced salon education available. Even if an independent stylist offers training is well intentioned, few recent graduates can afford to pay for more training right after graduating. Followers on social media does mean one is elite level trained so, it is important to research carefully before applying for your first salon job. If you are looking for an established salon with a reputation for developing specialized skill consider our salon associate program if you example the qualities below.
Has an excellent work ethic. 
Loves our profession. 
Licensed or a recent graduate. 
Wants to be a part of our positive team culture with good leadership. 
Share our passion for education and customer service. 
Work with exclusive clientele.
Work with experienced stylists, colorists and hair specialists rated the best in our area. 
Studio 39 Salon of Lee's Summit
Click to tour our Lakewood salon!
Studio 39 Salon of Kansas City
Click to tour our Crossroads salon!
For Experienced Stylists
We prefer that all stylists go through our associate program simply because of the high standard of work that is synonymous with our brand. Charging an average of $100 an hour and booking several weeks in advance is rare, but on occasion we hire a stylist that did not start as an associate here. An example would be if a stylist moved to our area from out of state.
Compromising how we gauge skill and professionalism would also compromise the consistent quality our guests expect. So we'd rather have new guests book in advance, versus putting someone inexperienced on the floor. The demand has always been a constant at S39, but our owner is a stylist who was mentored in an elite level salon so our definition of "master stylist or color specialist" is held to the same criteria.
We encourage researching the site and Beauty Buzz posts to get a feel of what Studio 39 represents. the salon is about. If you feel your experience or skill is a good match, we offer a 3-4 month accelerated training program where stylists can do their clientele while learning our color lines, and service appraoch. 
 Salon Receptionist Jobs
Our salon support staff includes salon associates (assistants) and members of our guest services which includes our reception team. We post jobs as needed but anyone who feels they are qualified may submit an application below if you feel you are a good fit for The Studio 39 Salon Brand.