Haircut Options ✂️
To us, hair is hair and our haircuts are inclusive to all hair and all humans, so we have changed some familiar names of haircuts from the classic salon vernacular "men's or women's" cuts. We have always categorized haircuts by texture and length, but kept traditional cut names to keep it simple. Times have changed. Men wear longer styles and women have buzz cuts, but everything is still based on time and skill for pricing. This is more about about informing new guests how we price and categorize cuts, and a courtesy heads up to existing salon guests. Haircut names may change but you can trust that we still provide the same great haircut experience. Generally, curly cut, buzz cut or a signature cut are the 3 main cuts we book.
Tell us your length. 
If you're new, choose a buzz, signature or curly haircut. When booking online, include the length you have & the length you want in the notes. This helps us know in advance what to expect. Or tell the receptionist when booking!
Curly Cuts 
We always do consults prior to cutting, but if you have curly hair and wear it natural (and it's not short or buzzed) always choose a curly haircut. Full curl cuts for new guests are preferably booked by phone but not required. Once a curl routine is established, you can get quick curl maintenance cuts in between full cuts.
Signature Haircuts
Our women's haircut is now called a Signature Hair Cut. Shampoo, cut, blow dry finish and dry cut is still included. It applies to anyone who's hair is average texture and isn't cut with clippers. Most cuts classify as a short, average or long signature cut. This is what to tell us when scheduling if you're new.
Buzz Cut or Gentleman's Cut.
Price is similar with those 2 cuts that were both formerly "men's cuts". Buzz cut is for anyone and is pretty self explanatory. Gent's cut is more for our long time men's cut clients who will likely never read any of this.😊
Clipper Haircut: 
 Buzz cut for anyone wanting hair mostly buzzed on sides and back. Top can be cut with clippers or scissors. $42-$48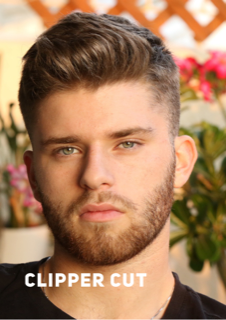 Gentlemen's' Cut: 
Traditional men's style haircut with scissors or clippers with a scalp massage and shampoo. Depending on stylists prices range from $46-$48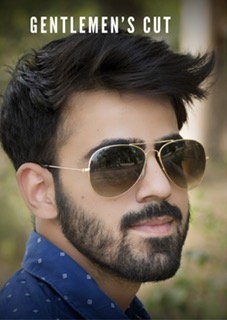 Signature Haircut Short:
 An above the chin cut like a pixie, wedge or cropped style hair cut. Depending on stylist level costs average $58-$70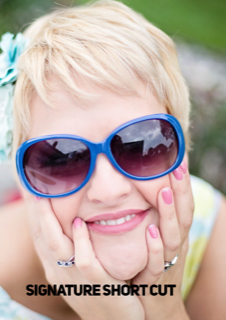 Signature Hair ut: Medium
Chin to just below shoulder length haircuts like a wedge, shag, or bob.  length.  Depending on stylist level costs average $58-$70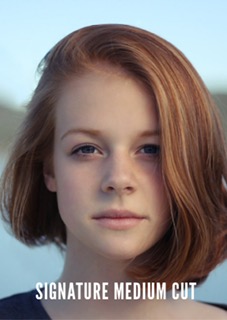 Signature Haircut: Long
Blunt, volumized or layered haircuts with length that falls below the shoulder to mid back. Depending on stylist level, costs average $62-$80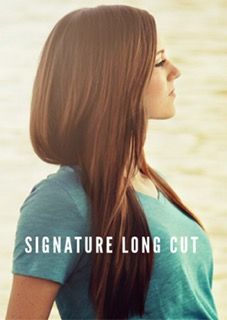 Signature Haircut: Extra Long
This haircut takes some extra time because extra long Rapunzel lengths are from mid back to the waist. Depending on stylist levels, costs average $72-$82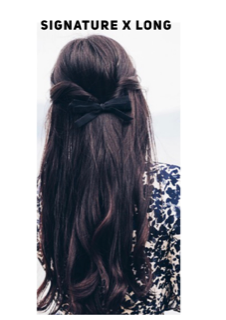 Curly Hair Cut
Anyone who wears natural curls and texture. $70-$80