Lee's Summit Hair Salon
The Studio 39 Lee's Summit hair salon is in a convenient location and offers the same quality at competitively priced rates to area salons. Free consultations are offered to get to know your stylist. Scheduling is open Tuesday through Saturday and we welcome walk-ins, but recommend pre-scheduling color services. Both locations require a 50% deposit on any service booked online. Corrective color and hair extensions are available, but first require a consultation. Service costs for all services vary based on your hair and stylists, but if a stylist began here they are experienced early in their career! This is especially true of color, cutting and specialty services.
How to book at our Lee's Summit hair salon.
Email us by sending a service request on our book online page to communicate with us directly. Just choose Lee's Summit on the form and we will respond quickly or you can email below. If after hours, Sunday or Monday, it will be the day open day. 
Call us at 816-554-4700 or click to call from the info box above, if we don't answer please leave a message! 
Access online booking above or below to see more prices and services, but please call or email if you have questions.
Our Lee's Summit Hair Salon Stylists
Tap a stylist to learn more about their services, pricing and schedule. Most stylists do our salon specialty services, but if a senior or master stylist has been with us since they started their career they are titled Salon Senior or Master Or Salon Senior to acknowledge experience in our services, especially color.
We recommend Mariah or Morgan if you want global blonde or corrective work, Morgan has fixed rates at both locations and fills up quickly so plan ahead. For natural curl we offer  Deva Curl Cuts and recommend Mariah. Sandy is great at classic services like men's cuts and foil highlights but at this time does not do specialty services. Our associate and advanced stylists do many specialty and classic services plus have schedule flexibility. They are very talented so give them a try!  To book with the owner Gemy, read more here and to learn more about stylist levels click here.
Please know at our Lee's summit hair salon we do not accept tips on credit cards. An ATM is on site or we can make change for you, but please bring cash or use the Venmo app to tip your stylist! Venmo is an awesome app, check it out!
Haircare
Womens Haircut (Includes Shampoo & Blow Dry) $26- $56
Womens Dry Trim $25
Bang Trim $15
Mens Cut $20- $35
Mens Neck & Side Burn $15
Kids Cut $15- -$25
Deep Treatment $20-$40
Color Services
Base Refresh $65 -$85
All Over Color $85- $100
Partial Highlight $65 and up
Full Highlight $100 and up
Balayage Full $120 and up
Balayage Partial $90 and up
Toning Gloss $30
Beauty
Blow Dry Style $25 and up
Up-do –$70
Makeup $75 with lashes $85
Brows: Wax $18 Tint $16
Lip Wax-$12
Bridal Hair Trial- $70
Perms $75 and up
Our Downtown Kansas City Salon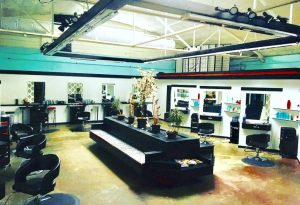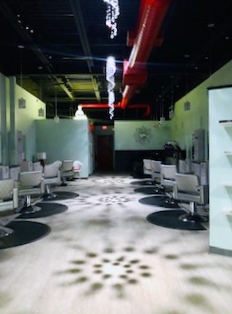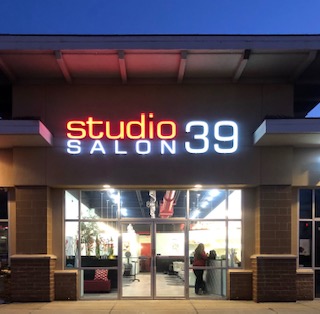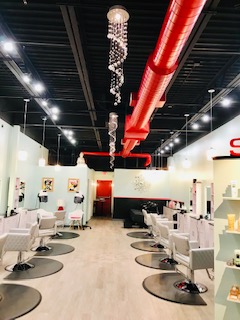 Want To Apply? Click here!