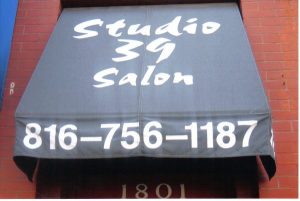 Why Studio 39 is Studio 39
I was barely 24 when I leased a loft studio to do hair on West 39th. Clearly I put zero thought into the name, hence Studio 39, but I'm glad I kept it simple. 
West 39th is one of Kansas City's oldest districts. Built in the mid 1800's when old Westport was growing, this neighborhood is rich with history, including ours! When I first moved the salon off 39th street, I was happy another neighborhood business took our space. White Lights Bookstore has been on 39th street for many years, though the neighborhood has experienced a great deal of change. When I visit, I love seeing much of the work I did is still the same.  
Mirrors I hung in the stairway still greet me, reminding me this building has original elements from 20 years to 120 years ago. Rare for any old building, especially one in KC's oldest neighborhood. Many buildings have been remodeled beyond recognition, or worse; leveled for redevelopment. Thankfully 1801 remains the same.  
1801 West 39th Street
1801 sits in the center of the business district on 39th street. Here, local businesses are all local and unique, making it one of the most well known Kansas City neighborhoods. In the 1800's, the building had two businesses on the street level. One was a mercantile store and one was a livery. Each had living quarters above for the business owners and their families. The largest upstairs space was where I opened Studio 39.
The space across our hall was empty the 9 years we were there and we used it for storage. Both spaces had original architectural features like transom breezeway windows above the doors, original walnut floors, horsehair plaster and abalone tile fireplaces. I'm an architectural nerd, so I loved it. Those features made the heat in the summer and stairs (almost) worth it. When we first moved in, Veco's Italian Restaurant was below us. They were in their last month of business after many years there. After they closed, Blue Koi took their place.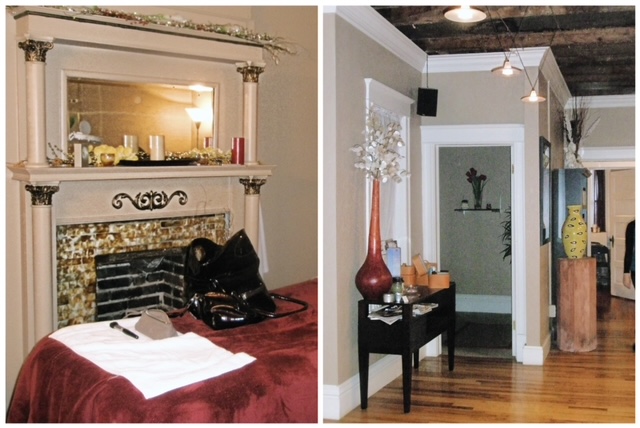 39th Street Neighbors
 Our door was between D'Bronx and Blue Koi. Blue Koi is a family business to Genghis Kahn Mongolian Restaurant, which is around the corner on Bell off 39th street in 1801. The owner of Blue Koi, Scott, opened 2 weeks after us.
Old buildings have labyrinth-like pipes and fuse boxes in weird places, and it took a year took to figure out the quirks. I often felt like a pesky kid sister coming down to sleuth the origin of our mechanical connections in his restaurant. But the worst was when my plumber and I were installing our shampoo bowls.
The rusted old valve broke off. We looked at each…OH NO. After a few panicky minutes failing to find the main shut off, I raced downstairs to warn Scott. He was already trying to stop a waterfall over his brand new computer system. He said, "The main is on the south wall!" I ran back up the steep long stairs, cursing my bone head. He was much kinder than he should have been, but I never forgot to locate the power & water main FIRST in a new space before doing anything again.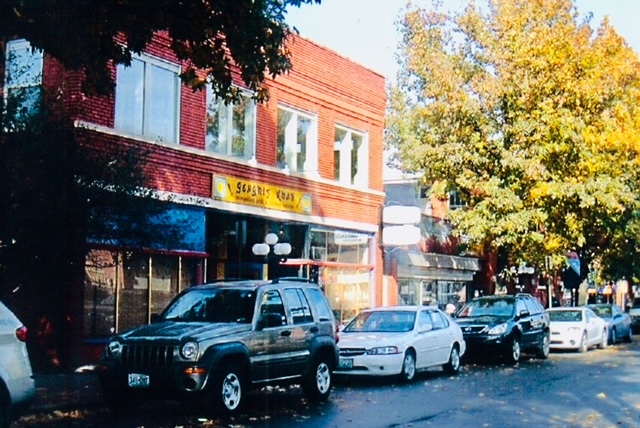 Great Scott!
That section of Kansas City is on the oldest part of the power grid according to a KCP&L worker who told me that once during a brownout, and 20 years ago they were common. Salons are power vacuums; we often blew breakers and we had a random fuse box in Blue Koi's basement.  I would go downstairs and apologetically ask Scott to flip it for me. After awhile he'd ask "food or breaker?" Eventually if he was busy,  he'd wave me back to flip it myself. I appreciated his trust, and though the basement was clean and organized, I've never been a fan of any basement. Especially one of KC's oldest basements.
The first time I went to do my own dirty work, I paused at the step, took a deep breath, made the sign of the cross, and headed down. My eyes on the box, I walked quickly to my task, then bolted up the stairs in case a ghost from Westport's cowboy past was chasing me. I was old enough to know better but again.. just in case. I burst into the cheerful safety of the restaurant relieved to give Scott a thumbs up. He was laughing, he saw the whole thing. "You made it!" he exclaimed.
Eventually I had electrical re-done to move the unfortunate box. Until I did, Scott would congratulate me on flipping the breaker & surviving Cowboy Ghost with a bubble tea. So I nicknamed him "Great Scott!" because he was a truly great business neighbor.
 I have lots of good memories with many 39th street businesses like Blue Koi, but two places will always stand out because of two special people. One became a Kansas City staple, one became part of KC's past, but both businesses were there before any of us.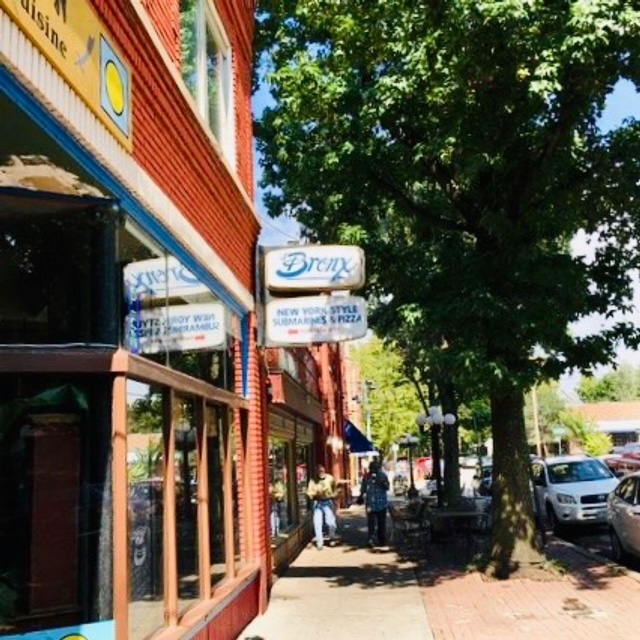 D'Bronx & Bubbe
In 2001 D'Bronx was still owned by the original owners. Comfort food and good company were just a walk downstairs. It took my first trip to New York to realize how they built a slice of NYC heaven in Kansas City.  For first timer's this real deal, packed wall to wall New York deli could be intimidating. Orders were yelled out when they were ready so you'd better be paying attention. It wasn't just a place to grab a sandwich, it was an experience they wanted you to be a part of. New Yorkers don't waste time- that applied here too. 
The deli was owned by a couple named Bob & Janet.  Janet's parents had owned a deli in the Bronx New York decades earlier which inspired D'Bronx here. As deli owner veterans, naturally Janet's parents worked there. Despite being in their 70's, every morning they were there early to bake fresh bread and treats for lunch.
Bubbe (the grandma) was small, mighty and always behind the counter like she was expecting you. She'd nod at my daily arrival and patiently let me weigh my options. Except when I had a cold. Only one thing was both lunch and a cure- her chicken matzo ball soup AKA "Jewish penicillin".  She'd hand me a bowl, pat my arm, and shoo me off to a booth.  I'd sip the warm broth while I healed,  reading the latest issue of The Pitch. Later I learned it also doubled as a hangover cure too.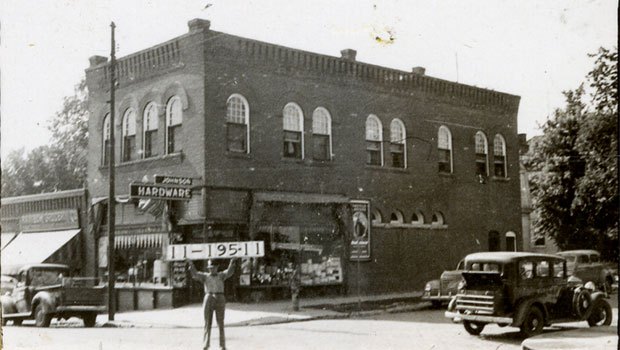 My Ladder
Johnson's hardware was still across the street, and I needed a ladder the week before we opened. I went in and introduced myself to the gentleman working. I asked where the ladders and screw drivers were, I needed a Phillips head. He said "Oh good, you know your tools! That will help with your shop." He was in his 70's and wore carpenter overalls.  My "toolbox" was my old makeup Caboodle from junior high-that small statement was reassuring. 
 He said, "Let me get you the size of ladder you'll need." and wrestled a 10-foot ladder to the front and stood it up. Proudly he said, "This is a good one, it's solid wood and made in America." I felt patriotic just looking at it.
I said "great, I'll take it, and I'll probably be back 3 more times today." He laughed a big, real laugh. The kind you rarely hear anymore. Then he helped me carry it across the street and up the stairs. We paused on the landing  "my knees aren't what they used to be" he said. I said I'd probably have the same knees by year's end, according to the pitch of the stairs. He gave his big laugh again.
Inside, he admired my efforts and congratulated. He was irreplaceable my first year. Johnson's closed and Prospero's Book Store moved in. Loved that store too, but I later learned the hardware store had been there since the turn of the century. 💔 
When we moved out of the loft in 2010, I almost left the ladder intentionally. The space in our furnace room where it sat for 9 years seemed made for it. It almost felt wrong to take it. As I was looked around the loft one last time, I paused. The mover asked, "anything else?"  
 "Yeah, I almost forgot my ladder."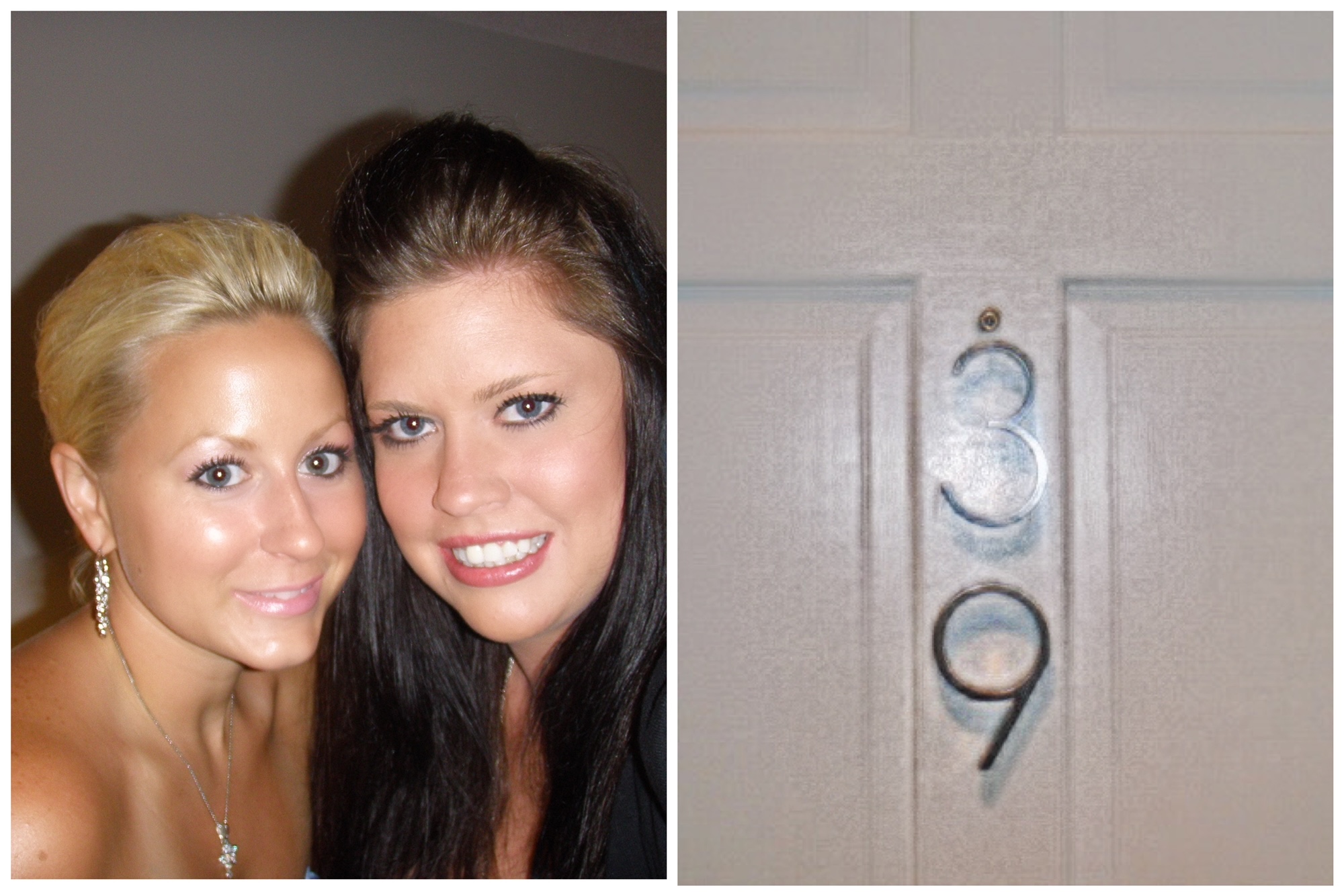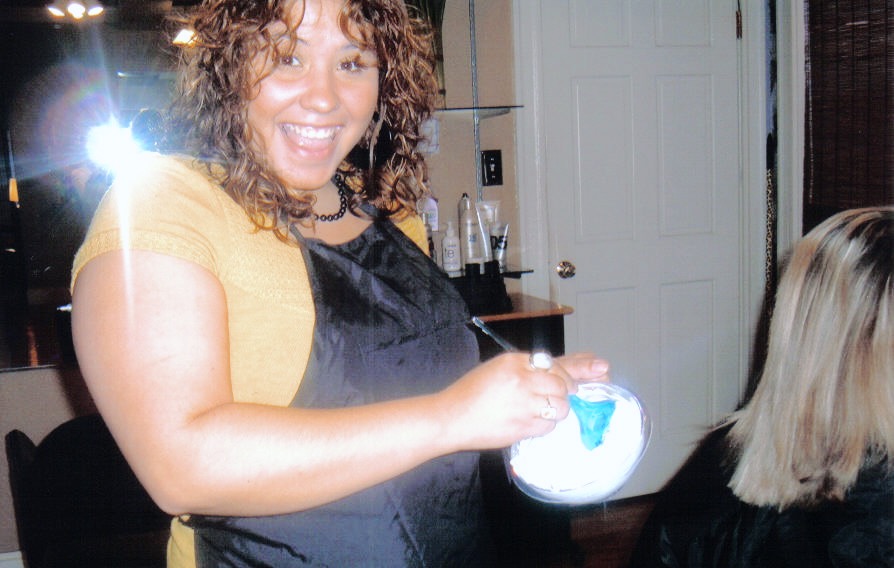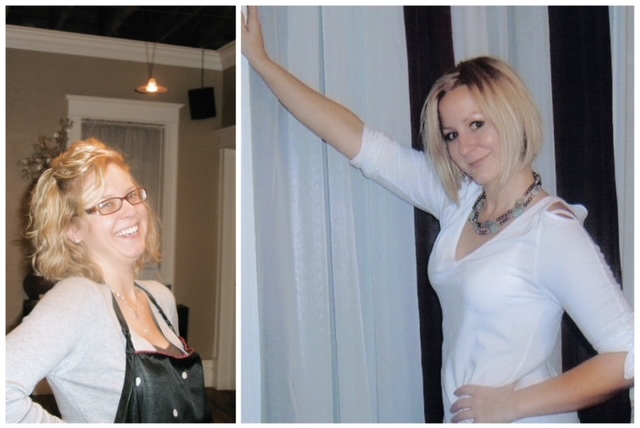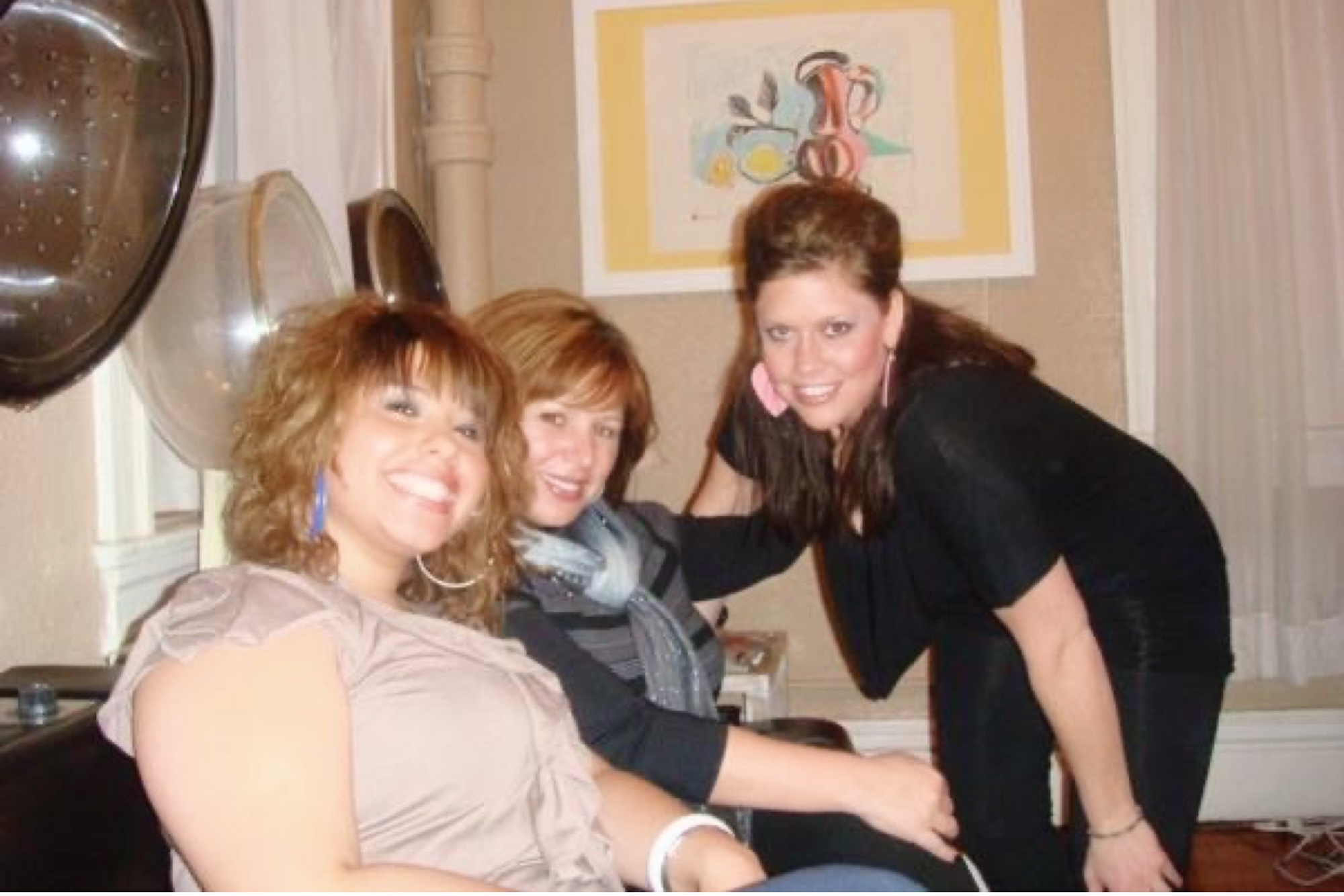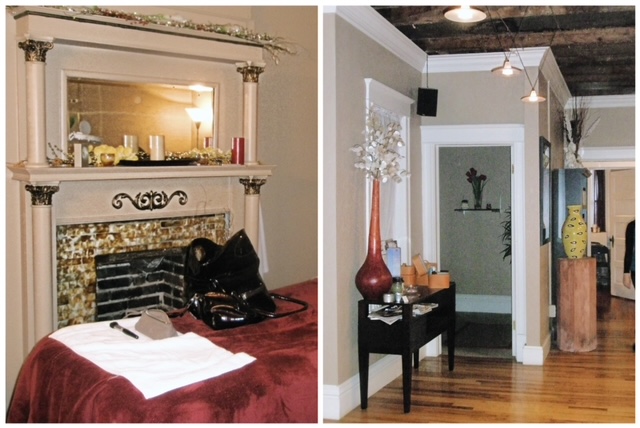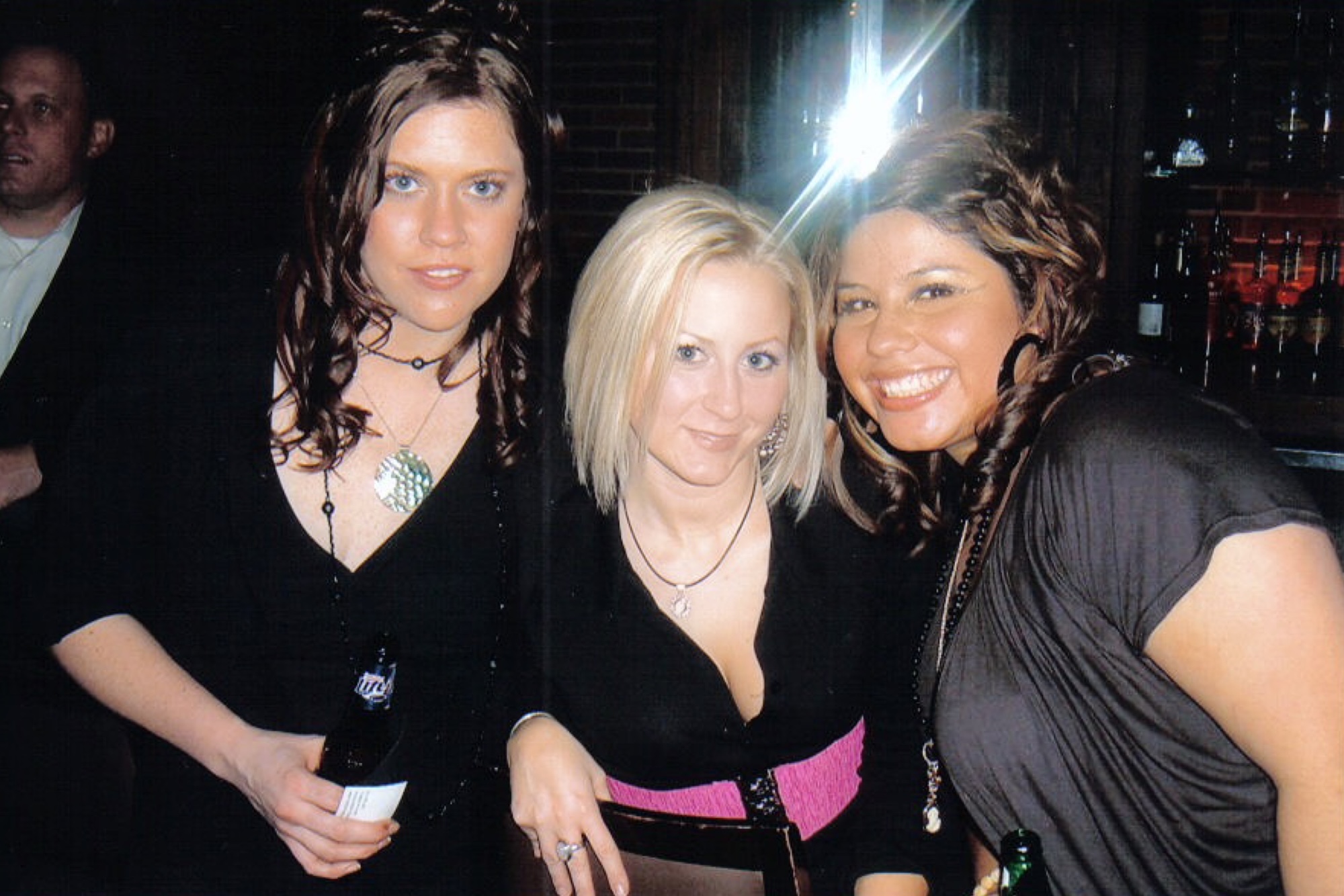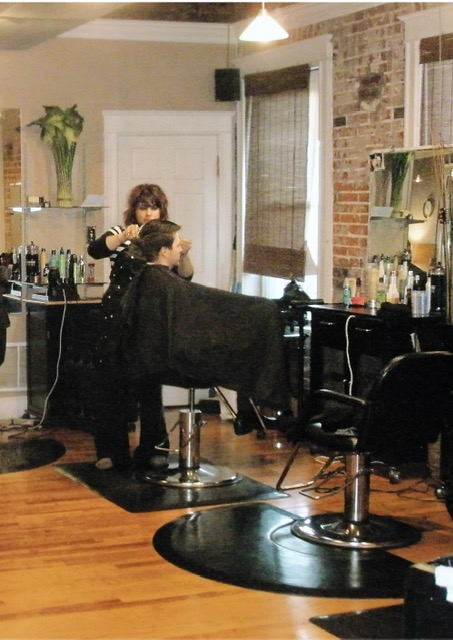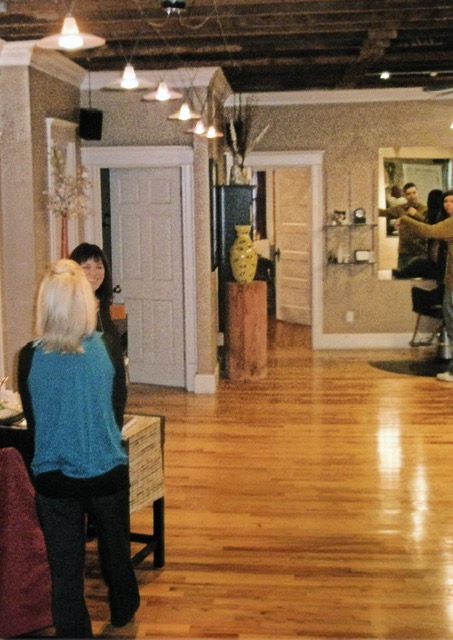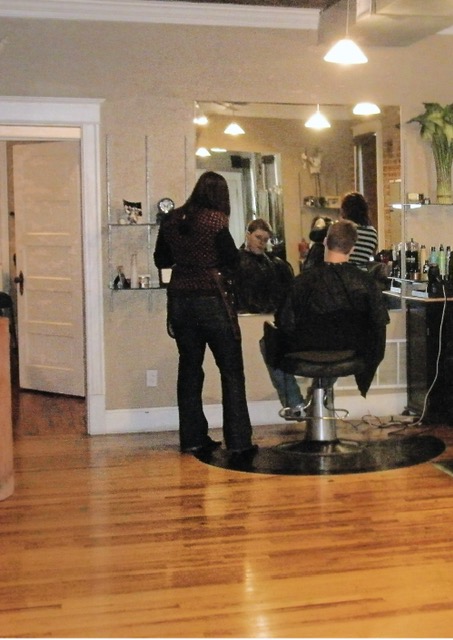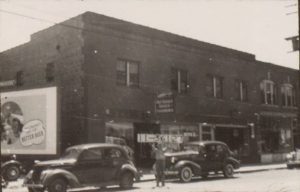 Gen X 39th Street Businesses Now
Another 39th street favorite is Room 39. It opened a couple of years later by a couple that were first to bring the farm to table concept to KC. They are still on 39th street. Scott opened a second Blue Koi at Mission Farms. After Covid, he closed the 39th Street Blue Koi due to labor shortages. D'Bronx was sold to new owners years ago and it's still delicious, but nothing beats a bowl of matzo ball soup cooked by the one and only Bubbe.
There was an authenticity to the post 9/11 era on 39th street. Before review platforms or safety statements, people understood that local small businesses were small and local. The success of a business and the community were linked so slogans like "support local business" weren't a thing, support and kindness were just a given.
It was the last decade of that uniquely special time before social media pulled our attention from what mattered locally to what mattered online.
From 2001 to 2010 we had 9/11, a housing crash and a recession but 39th street businesses grew regardless because they were labors of KC love.❣️