We have certain styles of cuts that are our Signature Haircuts. This means they are unique to our salon brand and are taught in our training program, but this is a general guide on how to book your haircut and what are the options we offer.
To us, hair is hair and our haircuts are inclusive to all hair and all humans. Cuts are categorized like color, by maintenance or "new guest" cuts for stylists' time by texture and length.
~ New Guest Signature Haircuts 
If you're new to us and booking online, choose one of the  New Guest signature haircuts options and let us know what you'd like in the notes. Describing length you have & the length you want will help us know what you want, or you can tell the receptionist when booking!
~ Curly Cuts 
We always do consults prior to cutting, but if you have curly hair and wear it natural choose a curly haircut. Full curl cuts what new guests book for the first visit but you can get quick curl maintenance cuts later in between full cuts afterwards if you want.
~Signature Haircuts
All hair that is not a clipper cut or curl cut is a Signature Hair Cut. For regular guests, the word "maintenance" is attached to this service upon scheduling. Shampoo, cut, blow dry finish and dry cut is part of this service. New Guest Signature Haircuts include perks like a free mask and 10% off retail as a "thank you" for your first time visit. There is an option that includes a color consultation too!
Clipper Cut 
Price for these range from $20- $48 and mostly booked by the fellas, but it's for anyone who wants a short barber style cut!
New Guest Signature Haircut Experience
This is the appointment we suggest for those who are new to us and want a color consultation. 
Haircut Consultation
Relaxing Shampoo & scalp massage
Complimentary Hair Treatment
Blow Dry Finish & Styling Tips
Dry Cut Finish
Color Consultation
$25 Credit Towards Future Color Service
10% Off Retail Purchase
Clipper Haircut: 
 Buzz cut for anyone wanting hair mostly buzzed on sides and back. Top can be cut with clippers or scissors. $42-$48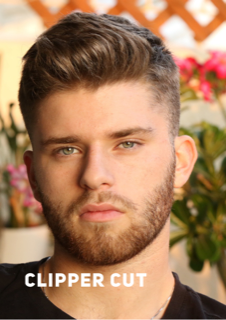 Signature Haircut: Short
 An above the chin cut like a pixie, wedge or cropped style hair cut. Depending on stylist level costs average $48-$88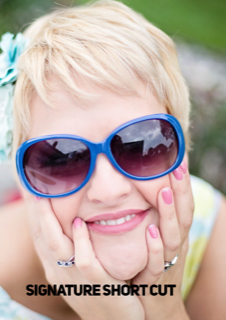 Signature Hair Cut: Medium
Chin to just below shoulder length haircuts like a wedge, shag, or bob.  length.  Depending on stylist level costs average $48-$78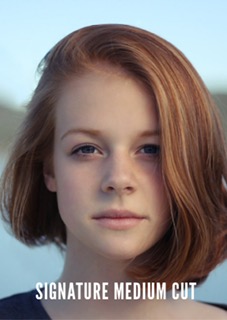 Signature Haircut: Long
Blunt, volumized or layered haircuts with length that falls below the shoulder to mid back. Depending on stylist level, costs average $52-$88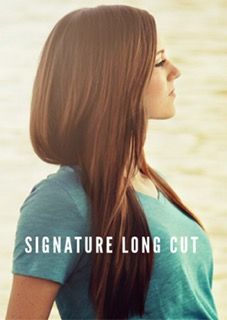 Signature Haircut: Extra Long
This haircut takes some extra time because extra long Rapunzel lengths are from mid back to the waist. Depending on stylist levels, costs average $68-$108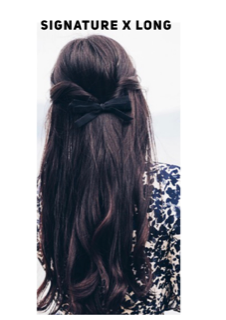 Curly Hair Cut
Anyone who wears natural curls and texture. $58-$128