S39 Careers
Now Hiring Salon Associates and Hairstylists
We're scheduling interviews for salon associates and existing hairstylists to meet the constant demand of downtown KC Studio 39! Some clientele preferred, but not required.
Built in salon clientele comes with a hairstylist position. More details are outlined below. Please apply for a salon associate position if you do not fit the hairstylist applicant guidelines.
Hairstylist Applicant Guide
Previous salon experience.
Post cosmetology school education in hair color and hair cutting.  
Ready (and confident) in taking appointments for haircuts and color.
Excited to learn specialty services. 
Willing to help other stylists.
Free Advanced Education
Certification & training are provided free for:
Curly haircare & cutting.
Advanced hair cutting techniques. 
Advanced color formulating. 
Global Blonde & Corrective Color
Keratin Smoothing Treatments
Business Building Education
Hair Extensions: I-Tip & NBR
Salon Associate Open Application
S39 Culture
Salon Associate programs help create a successful career by building the skill & confidence to transition from school into a salon environment. Salon owner
Gemy Chiarizio
started as a salon associate and became a Master Stylist who built a top salon team in Kansas City by training stylists her techniques. Hairstylists here also help with training associates because we know assisting successful stylists is how you become one yourself.
Salon Home to Best of KC
Our experience helps hairstylists develop confidence, skill, and professionalism for high end services. Studio 39 stylists have been here for many years which is often rare in our industry. 
Positive environment and leadership without ego is key for professional growth. This is why our stylists chose S39 as their salon home.❣️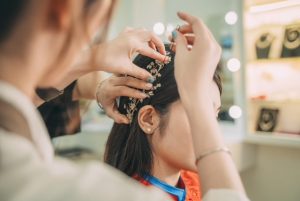 Before I became a successful hairstylist, I assisted one.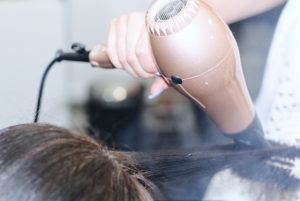 Salon Associate Program
Statistics show salon associate programs beget successful careers. Few salons offer education based jobs since it is time consuming and costly. Veteran stylists are busy, and newer stylists need experienced mentors. Studio 39 Salon has been doing this type of advanced training for 20 years.
There is a saying in our industry that graduating cosmetology means you have a license to learn. You must have a high school diploma for college. Cosmetology schools are like the high schools in our industry, and associate programs are like salon "college" for a stylist to become a skilled. 
Salon Associates Become Master Stylists
Quality education is rare in our industry. Many try to profit from the lack of reputable education available. Few graduates can afford to pay for more training after the high costs of school, but associates gain valuable on the job training and free advanced education. Before applying for your first salon job, it's important to research established training salons.
If you have these qualities you are a good candidate as a salon associate.
Excellent work ethic. 
Loves our profession. 
Licensed or at least a recent graduate. 
Positive attitude & a team player.
Wants guidance and direction.
Good social skills and communication. 
Willing to offer stylist support & learn.
Salon Associate & Stylist Wanted For Downtown
Our Crossroads Kansas City Salon is now looking for a salon associate and a hairstylist. Apply below!
Applying for a stylist job?
 If you would like to apply as a stylist versus associate, previous behind the chair experience in a salon is necessary to be placed as an associate or advanced stylist. One year of experience is required for an associate stylist, and 2 years for advanced.
 An accelerated training program is here to help you become familiar with services, product lines and salon protocols.
 Compromising skill and professionalism would compromise the consistency our guests expect but downtown demand is very high. We're seeking a stylist versed in haircutting and hair color, with these resume skills:
Does classic salon services.
Proficient in men & women's cutting.
Color experience with gray coverage.
Can do basic color formulating.
Foil highlighting & Balayage
Willing to do perms (they're back!)
Open and flexible to learn new services
Learn our product lines.
Works well with others & a team player.
Reading our site and Beauty Buzz posts will help get a feel of what Studio 39 represents!
Career Stylist Realities and Statistics
 Long term success in our industry is low. Less than 8% of cosmetology grads work as hairstylists 5 years after graduating. That number is generous as it includes booth renters and part time salon stylists, or those working from home.
Stylists who own job creating salons make up less than 1% of our industry. Some hairstylists looking to exit the chair become online "influencers" and charge thousands for training.
Choosing the right salon associate program will help avoid pitfalls of social media education or becoming a statistic. The best salon training will always be in salon classes, and getting paid while gaining on the job experience. We invest in our team, so you never have to pay for education.
Studio 39 Lee's Summit
Click to tour our Lakewood salon!
Studio 39 Kansas City
Click to tour our Crossroads salon!
Salon Associates and Stylists
Ready to start your career?