Haircuts – Hair Cutting Services
Knowing someone is key to a personalized service, so I like to ask, "what does the hair of your dreams look like?" It's a fun question everyone can relate to & it opens a candid dialogue about how we feel about our hair.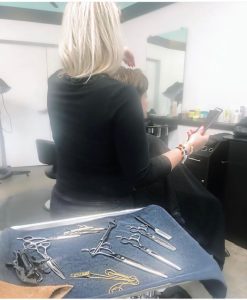 Good Hair Starts with a Great Haircut
Creating a haircut for your personal style starts with experience in precision techniques. Face shape, length and texture are all taken in consideration to help you achieve a great haircut whether you want a trim or a transformation. 
What sets a Studio 39 Haircut Apart 
 Haircut standards in every salon should be led by the salon owner or a head stylist who is a true Master Stylist. A crucial element in confident haircutting is early training on anatomy and geometry. Most hairstylists lack the foundation of advanced haircut education from a master stylist that specialized in haircutting. 
Precision hair cutting with artistic hair movement is becoming a lost art. Few stylists know that modern haircut methods were invented by a famous stylist named Vidal Sassoon. Studio 39 owner Gemy Chiarizio is a Sassoon trained stylist. Haircutting is taught here based on how she learned. Form and finish cutting define our signature haircuts. 
The #1 requested haircut is also the most commonly botched haircut. Watch a lob haircut done by Gemy Chiarizio!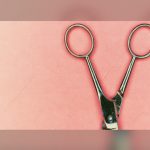 See a 2016 vlog post that is more relevant now, on why a haircut is the #1 thing for a healthy hair.
Don't Skip the Haircut 
Good haircut's are rare so people are often nervous to get a cut after color. But stylish hair will never go out of style, and every hairstyle is achieved through a haircut.
Color must be maintained on healthy hair. Split ends are porous and do not hold color well because damaged hair is hollow. Depending on hair length, everyone should have a haircut every 1 to 3 months to keep hair healthy. Haircuts will always be the best investment for your hair.  
Signature Haircuts
We start with a consultation, relaxing shampoo, and scalp massage. Unless requested, no one leaves with wet hair because a blow dry is necessary for dry cutting, and you should look like you just left a salon. 
Maintenance dry cutting is also an option though. Dry trimming helps stretch time between haircuts to gain length and refresh unruly ends. A dry cut is just as important as a wet cut because it gives shape, texture and removes unwanted bulk. Read more on curly haircuts here which is also a specialty of ours for natural hair wearers. 
Clipper Cuts & Barber Styles 
Short hair is in and simple, user-friendly tips make a big difference in style. Especially for men! Pre-booking every 3-4 weeks for shorter styles is recommended.  
Products Matter
So many hair issues today are caused from 3 main things. Poor products, lack of haircutting, and over styling.
Help yourself by getting a good haircut regularly and be picky with products. Skin and scalp are living tissue that absorbs ingredients in products we use. Read this post to learn how many drugstore brands contain wax that can build up and cause damage and dehydration.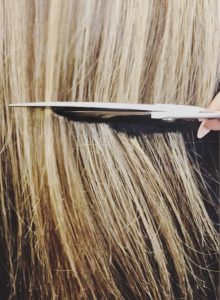 We Can Help Hair Loss Concerns
Hair loss is a modern concern but our products are SLES (sodium laurel ether sulfate) free. SLES is a preservative ingredient common in most over the counter drugstore brands. Scientific data has directly linked using products with SLES has been linked to hair loss because it suffocates the hair follicle and is a growth inhibitor.
Choosing the right products are important for a PH balanced scalp. Hair thinning due to age is a process for men and women that starts as early as your twenties. Promoting blood flow to hair follicles is essential for scalp health.  All of our products are specifically focused for targeted issues and healthy scalp and hair focused.
Watch the creator of Awaken by Surface Hair products explain how treating the hair follicle is key. We offer all the surface products as well as the other anti-hair loss lines mentioned here and in the video about hair loss in the slider.
Haircuts For Fine Hair
Choosing a haircut to look more youthful, or help slim the appearance of the face, are common requests. Another concern is haircuts for fine hair. Fine hair is lighter in density and needs a stylist who understands how to perform a haircut with a light touch. It is important the stylist isn't an aggressive cutter because fine hair requires a more refined approach.
Finesse cut techniques help blend fine hair into a shape that lays well and has volume. The 5 star haircut is one of our signature haircuts that give volume without visible looking layers and can be incorporated into most hairstyles and haircuts. 
Your Cut Comes With A Guarantee
We strive for open and positive communication and ask the same of guests. If there is something you would like changed or modified, let us know so we can get you back in. Our cutting approach is the same as our color approach, we work as a team to keep guests happy. Like physicians are in the practice of effective medicine, we are in the practice of good service and appreciate the opportunity to stand by our work.
Unless you're requesting a major change, we may be conservative your first cut. We like to get to know you and your hair and don't want you to feel we're "scissor happy." If you would like something adjusted, trimmed or tweaked, just let us know. If you'd like to see another stylist, no problem. We're professionals. We don't take anything personal because your satisfaction is our goal. Just remember, we can't fix what we don't know about!
Ready to book a haircut or consultation?