Bioelements Professional Formula 
NO artificial colorants
NO synthetic fragrance or perfume
NO parabens, DEA or phthalates
NO harsh irritants
NOT tested on animals
The only skincare product we use and trust in our salon is Bioelements because we feel the combination of science and nature fit our approach. This line is straight forward and makes no false claims and uses all natural botanical ingredients. Soothing aroma therapy relaxes you with pure essential oils, while high grade ingredient  give real skincare results. This line is dermatologist and ophthalmologist tested for safety and is top rated in customer feedback to top skincare professionals.
(816)756-1187 or Book Online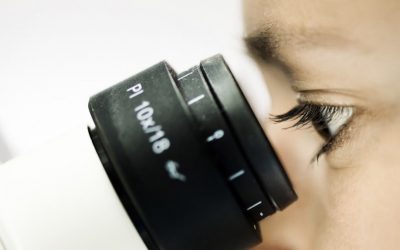 Expert info and alarming facts about damage to skin from being a Midwesterner. Be informed about skin care acts and aging.
read more
Hydrate Winter Skin Special!
Buy a facial package of 3 and get 1 free.
A savings of $64!
Skincare
Facials play a vital role toward healthier, rejuvenated skin and regular facial treatments will identify specific skin care needs. This allows us to help you improve your skin texture, tone, and overall appearance. All of our facials are customized to each individual's needs and includes a personal skin analysis, product recommendations, at home-care consultation, plus a relaxing massage. We have different options for your specific skincare needs, or you can book a one hour facial if you're unsure, and we will create a treatment plan for you.
Studio 39's Signature Facial
Give your skin the "deep clean" it needs and restore balance. First we purify your skin with cleansing, then do a thorough exfoliation with extractions, and complete each facial with a custom mask for your skin needs. This treatment comes with a hand and arm massage and is great for both men and women alike. Our esthetician uses only the best products for your facial. The process will be explained to you to ensure your comfort and advise you of your skin's health. Regular facial care of 4- 8 weeks has proven to have clinical anti-aging results. 
(One hour facial includes pore extractions, 30 minute facial does not.)
60 minute- $58
30 minute-$48
Acne Facial
During this facial we use our anti- acne skincare products that target problem breakouts. Receive a cleansing massage, thorough exfoliation, extractions, and clarifying skincare face mask. This helps to help purge skin impurities. Facial is complete with finishing products that will leave your skin feeling refreshed and glowing. (60 minutes)
Back Facial
Relax and refresh the skin on your back with a treatment that leaves the skin glowing. This special facial for the back deep cleans and tones the skin. Massage, facial mask, and extractions are included. A great way to get beautiful skin for summer.
60 Minutes- $76
Dermaplaning-$29
This exfoliation treatment is used with a gentle peel to dissolve dead skin cells for easy removal. After allowing the peel to rest on skin for 5 minutes we remove the outermost layer of dead skin and vellus hairs (peach fuzz). We do this over the entire face resulting in a smooth, enhanced product absorption and rejuvenation of skin. With dermaplaning, vellus hairs will not return coarser or darker because the dermaplaning can be followed with a stronger chemical peel for maximum anti- aging results.
Microderamabrasion- $25
Microdermabrasion, also known as microderm, is one of the easiest and most effective anti-aging treatments you can get. Its benefits are many: microderm softens fine lines and wrinkles, helps to smooth coarsely textured skin, decreases the appearance of scarring, decreases pore size, and reduces superficial hyper-pigmentation, also known as age spots. Microdermabrasion also makes it easier for high-tech skin care products to penetrate into the deeper layers of the skin and help build collagen, which gives it a youthful glow.
High Frequency $20
 The high frequency treatment kills acne causing bacteria and smooths fine lines and wrinkles and acts as an anti aging booster by helping stimulate collagen and elastin. It treats under eye aging and puffiness and the often-neglected skin of decollete. We always treat these areas in each facial but certain add-on's can help focus on areas of concern. Bridget, our esthetician, may recommend  a skincare upgrade if she feels your skin will benefit.
 Chemical Peels
Glycolic and lactic acid peels offer the best results for clear, youthful skin with no down time. Chemical exfoliation is an extremely effective procedure for treating acne, hyper-pigmentation, and fine lines and wrinkles. Our Aesthetician will evaluate your skin type, and conditions, and choose the appropriate peel for you and this add-on treatment only takes 15 minutes. Peel's dissolve the most amount of surface dead skin cells that settle into fine lines, which over time cause deep wrinkles. After receiving this peel you can return to work and continue with your day with no down time. After one hour you may apply makeup.
$20 With Facial