If you have never had your brows tinted, you must try this service! This service is great for blondes and brunettes alike and is one of the most reasonably priced, youth enhancing services at Studio 39. We are all about GOOD BROWS and we recommend brow tinting for almost everyone. A brow tint can change the entire look of your face for the better because eyebrows truly are the frame for your eyes. Most brows grow unevenly and sparse in some areas, which can make brow makeup tricky to apply. This fast and affordable service can give your brows a much needed boost.
Benefits Of Brow Tinting
If you're a makeup fan and use a brow pomade, pencil, or powder, you will love the foundation tinting gives for a good brow application.
If you're a natural girl, you can skip the pencil altogether and still have better brows. When brows are less visible, it is aging to the face.
If you're younger, more than likely you use a face product that contains acid based ingredients. AHA (alpha hydroxy), found in many skincare products, and Salicylic acids (found in anti-acne products) also lightens the pigment of brow color.
If you're a blonde, brow tinting can add color and make your face look less washed out.
If you're a brunette or redhead and already get hair color to cover your greys, we can customize brow tinting to match your hair color.  Eyebrows lighten in color as you age just as the hair on your head turns gray. You will love how brow tinting compliments your look!
Microblading Versus Brow Tinting
There is a lot of buzz right now about microblade tattooing for eyebrows. Though we do not offer microblading, we are very familiar with the service. If you're considering brow tattooing, try brow tinting first. Though there are some benefits, brow tattooing is painful, time consuming and expensive. Brow tattooing isn't really "permanent" either, so there is annual upkeep. Brow tinting is an easy, pain free, and affordable way to get good looking, groomed brows. Most people get monthly waxing anyways so you can simply add this service onto your next appointment. If you're a regular visitor to Studio 39, this is one of our many services offered in our S39 Rewards program.
Eyebrow Wax – $18
Eyebrow Tinting – $19
Eyebrow Wax & Tint – $34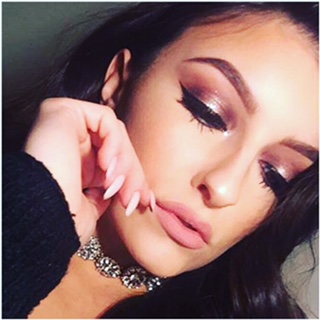 Book Now For Great Brows!