Studio 39 is Kansas City's original balayage and blonde hair color specialty salon.
We perform all advanced balayage and highlighting techniques. Lightening services are called "blonde work' and there are many variations.
 S39 salon owner  is a master hair colorist and has been providing expert color services for 20 years as well as educating her staff and other area professionals on the art of balayage and blonde hair color.
Studio 39 Salon blondes have been turning heads in Kansas City for years. Trust your blonde with us.
Blonde Process to Platinum
One of our most frequent requests from new color clients is a change from dark to blonde. We have a saying, "Give us six months of regular salon visits, and we can make you blonde. Give us six hours, and we can make you blonde in a day." Whether you desire platinum or natural-looking blonde, this can rarely be achieved in one standard two hour salon visit. If your hair is dark or has had previous hair color, change is best achieved over time. We find most color guests want immediate results, but this is especially true for platinum. Lightening hair can be damaging, therefore less harsh if done through multiple visits. Getting it right initially is important. We may suggest a color plan. Lack of planning for an end result is why we do a lot of corrective work. When blonde needs to be high on the head, hair needs to be platinum. Platinum is hair devoid of color pigment. Natural hair color pigment is far easier to remove than artificial. If you've had previous dark or red color, be prepared for corrective work to go blonde. Hair needs to be platinum to reflect pale tones and platinum serves as a blank canvas. We call all over lightening "global blonde". Global blonde is not highlighting or balayage, but can be used to build lighter color to allow lower maintenance color like highlight's later. Global Blonde helps remove unwanted tones, so we often use this process for corrective color with various techniques.
Global Blonde
Global blonde is often a necessary process to establish a foundation for dimensional blonde looks requested by salon guests. Despite technique, it involves all over bleach applications followed with customized color, sometimes called a bleach and tone. Both terms mean we take most of the hair blonde at once, versus gradually over time with highlights through multiple visits. Going lighter is a timely process. If you have previous color but want fast results, there is no way around it. Twenty years ago the average American woman did not start coloring hair until their late 20's. The average age coloring begins now is the late teens. This fact combined with women expecting instant color results is why corrective color is our number one service for new salon color guests. Getting hair light is difficult enough, but customizing afterwards takes knowledge of both science and art. An advanced colorist has to understand chemistry for formulation, biology for process, and anatomy for placement. To then balance color and correct unwanted tones, they need to be well educated in the color wheel. Knowing what will happen for exact results comes from experience. This is why going lighter or requesting change to actually see results takes more effort than one might believe. We work as a salon color team and have a certain way of doing things. This is why we often recommend this first when establishing new lighter color.This process often requires back to back applications and is labor intensive, but it's the recommended process to obtain color results. Anything less will take more time, the difference between 6 hours and 6 months. We may offer more affordable options like full highlights, but that means multiple visits. Sometimes it's necessary depending on condition of hair. If we advise corrective color or global blonde, we feel your hair can withstand it. If you want to see results sooner, it's worth it because you'll pay same (or more) in the long run. There is no way around the law of color. In some circumstances changing color is expensive. It can be done at once or gradually, but advanced color work is called such for good reason.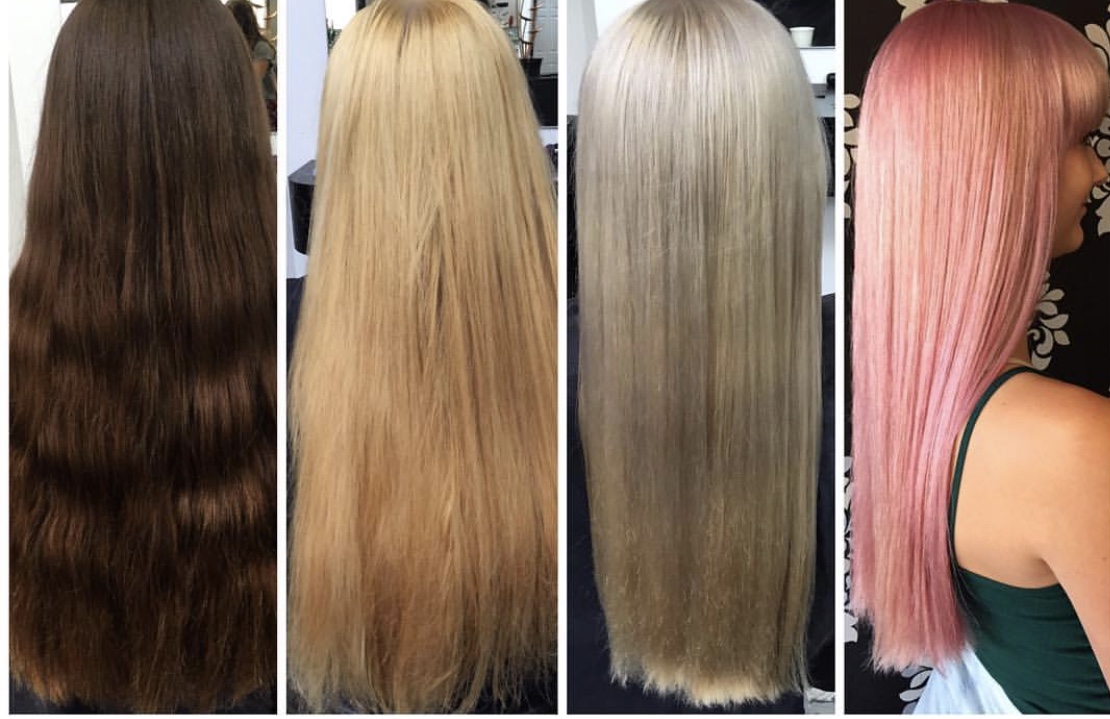 Color Is About Options
These are not your basic salon color services. If you have home hair color, or not been in a salon frequently, if you want to see a change it's important to know this information. In some cases our colorists work with 2 assistants working on sections simultaneously. Doing this along with multiple services is how we get to blonde in a day. A great deal of labor, focused attention, advanced color knowledge and experience are all necessary for this level of work. This is why few salons offer it as openly as we do, and why we take our "blonde work" very serious. It's a bit of a commitment. We want you to love your hair, but if we feel understanding of time, price, and maintenance isn't understood- we may not proceed. We value good communication and stand by our work, but a guest knowing color facts in advance is important to us. Especially when working with blonde and a new color guest. When we do a color consultation involving changes often it involves going lighter. If all over light work is needed we call it "blonde work", we will ask you to read this and corrective color page.
Our time in the salon is best spent working to give you gorgeous hair. If you are prepared with some general color knowledge prior, we get better results. We are an experienced color salon, but there is a certain amount of trust we need from you to give you want you want. When you first sit in our chair, by nature the artistic part of our brain starts envisioning how to improve your hair, but we have a certain way we do a consultation. This involves quoting a price, but color change has variables. Our goal is to do whatever it takes to make you happy. This is why we often charge flat hourly fee on color changes or initial visits to establish new color. If there is any confusion on price, ask. We can assess whether the service is right for your hair, but not your wallet. Most unhappy color visits are a result of poor communication and unrealistic expectations so we quote price and disclose information before, so we don't apologize or yield on price later. We give informative consultations with your goal in mind. If price or time is an issue, we may present alternative color options. It is your choice of course, but if you opt out of our initial color suggestion, please keep expectations realistic.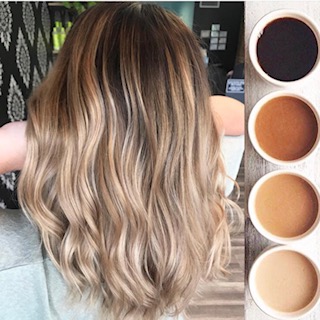 Balayage Highlights and Hair Color
Studio 39 was one of the first salons in Kansas City's to perform balayage, and it has come a long way since 2004. Balayage is a form of hair painting that is a free hand technique. It means "to sweep" in French, and we perform traditional balayage high lights as well as newer techniques like foilayage. These are terms used in the salon that have become more mainstream because of search terms and social media. We often need to clarify "balayage" basically means highlighting done with bleach work and blonde color placement that is more specialized and customized. Whether traditional or advanced, all of our color work is custom through formaulation, technique is what helps it become more tailored for the individual. Newer techniques like foilayage are good for blonder results. We often use this when lighter looks are needed for color melting and rooted effects.  Traditional balayage is where a colorist applies a special type of thicker lightener by a paddle and brush in a sweeping motion directly to the hair without a foil or additional color tool. Either way way, it is very important that the colorist is correctly trained. Since this is one of the color services Studio 39 is known for, our entire staff has received advanced education on these techniques. Studio 39 head colorist and owner is one of just a few colorists in Kansas City that has been performing this advanced technique for well over 15 years. She trains her staff on these and all formulation and techniques, but maintains good communication is key for the best service. 
The balayage technique is now a salon staple service. It can be used for the ombre and sombre hair color and to achieve natural looking blondes. With traditional balayage foil is not used. This makes the highlights taper softly from the root and look very natural. This also prevents the "grow out" line that sometimes occurs with more traditional foil highlighting. Balayage can help blondes achieve that gorgeous Hollywood blonde; and brunettes can get the popular sun-kissed look. Balayage can also be used for low-lighting blonde hair to add dimension. This helps balance hair color that has become too light over time. There are many variations of balayage now. Whether foil is used or not, highlighting to achieve blonde contrast is advanced color work so make sure you feel confident in your colorist. All dimensional color looks best in a gradient color flow as pictured. Much of our corrective color work is fixing failed attempts at this look, so be selective when seeking this service. Choose a salon with experienced and specialty-trained colorists. To make an appointment at the original balayage and blonde color salon of Kansas City, call Studio 39 Salon at (816) 756-1187 .