Hair Color
 Hair Color Specialists 
Studio 39 Salon is fully staffed with hair color specialists, and the salon is known for specialty service work. From covering gray to blonde, we can help choose the right hair color to match your skin tone or style. Certain color techniques are done by certain stylists and prices vary. Balayage, all hair dying and corrective color our done at our top-rated hair color salons!
Our Hair Color
At Studio 39, we use the color lines we love to work with. We prefer European color companies. Italian lines like Alpha Parf Milano and Artego have a deeper and cleaner dye content than many American lines. Color penetrates hair better without fillers and harsh chemicals. Botanical based, micro-milled pigment means color attaches well for beautiful results. Hair health is always our priority when considering the best technique.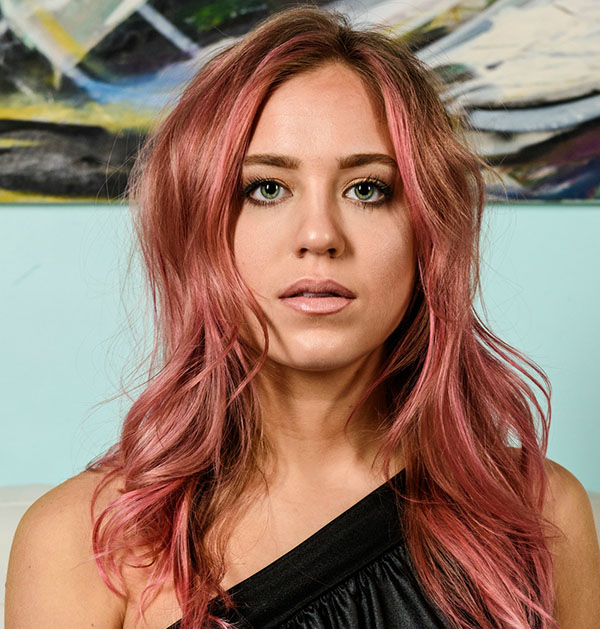 First we need to book a consultation.
We require a consultation for every new color guest. If you're an existing client and want an overall change, we suggest a fresh consultation as well. This ensures enough time is scheduled for the color service. 
For New Color Guests
We want to provide every guest with the best experience, so we start every new service with a color consultation. Consultations cost $25  for a 30 minute appointment. With exception to basic highlights, gray or base refreshing, most first-time hair color appointments are booked for 2 to 4-hours, depending on hair. Beautiful color takes time, especially if your hair is naturally dark, long and/or thick. Additional services, like a haircut or blow dry style, need extra time in your schedule. Once a color regimen has been created we require pre- booking future appointments if you want a specific colorist. Most of our professional hair stylists book weeks out, so to ensure you get a time that works for you,  pre-booking is heavily recommended!
L'Oreal Professional | A Hair Color Specialists Favorite
One of our favorite lines our color specialists prefer is L'Oreal Professional. L'Oreal Professional is the world's oldest professional hair color line from France and adheres to strict quality control. We have ammonia color that may be used upon request if it works for your color.  
*Loreal  Professional shares a name with the drugstore line because the two originated under the same brand decades ago in France, but are two different companies with different products and purpose! L'Oreal Professional was created for European professional salon use and L'Oreal cosmetic was created in the 50's for the American consumer as an affordable option for the original luxury beauty brand. 
Highlights Versus Color
Whether your desired look is funky or natural, our hair color specialists can evaluate your hair to determine what technique and application is best, which could include hair highlights. Slicing, stitching, and painting are examples of highlighting methods using foil. Contrast work is adding brightness, this is color placement achieved with highlighting. Hair highlights can have just as strong an impact on your aesthetic and enhancing your beauty as changing color through hair dying can.
All-over color can be used to cover gray, deepen and enhance natural hair color at the root, freshen ends or make blonde pastel. At our hair color salon, every color service is formulated and tailored to each client's specific requests and hair type. For specialty color work, prices will be quoted at the time of consultation. If you're wanting hair highlights or blonde work please read the information provided on those pages and about corrective color as well. Corrective work is a broad term we use for color that not only needs obvious fixing but requires advanced blonde work to obtain a certain hair color goal.
Please read our Terms of Service

Our Color Service Commitment
 Like our haircuts, for regularly maintained highlights or base color, we offer a guarantee if you call within 1 week of service. 
All color requires consistent salon visits. This does not apply if you are not yet a regular client on color maintenance every 4-8 weeks. 
Does not apply to corrective color, blonde work, or total color change, as those are specialty colors. That type of work is outlined in detail on those pages.
If you change your mind or go elsewhere, this does not apply & we do not issue service refunds.  
Tips to Make Your New Hair Color Last
Everyone has unique hair and hair maintenance needs, and there is no one-size-fits-all solution for prolonging hair color health. That being said, there are a few tips that may work to help your new hair color to last:
This may be obvious, but don't run home and immediately jump in the shower. You'll want to consult your hair color specialist, but it is generally a good idea to wait 24 hours before using shampoos or other products.
Speaking of shampoo, you may want your shower hair treatment routine to involve a shampoo and conditioner that is specifically designed for colored hair. Spacing out your shampoo days could also help.
Another tip that might just keep your hair color vibrant and protected is staying away from heat. This includes very hot water and prolonged exposure to heated hair tools such as blow dryers and curling irons.
Additional Information
Blow dry and style are usually included for normal hair length.
If you have had previous color, hair is lighter than your natural color, have very long hair with highlights and color, or have growth beyond a half inch (4-6 weeks), you may need a corrective hair color service. Please see that page and the blonde page.
Maintaining a lighter hair color shade requires a regular schedule. If the schedule is not kept, the color may need to be redone. In that case, a "new color client" appointment, as described above, will be required. Blonde is high maintenance! Knowing you will need to come every 4-6 weeks for root touch ups for all over blonde is important.
If we believe the service requires more time than scheduled or if you arrive more than 15 minutes late, we may ask you to return another day. We want to serve you, but we want to give the best service we can at our hair color salon. If we're pressed for time or if we feel perhaps the time booked was not correct, please understand. We strive for good communication and good service but sometimes the wrong appointment is booked accidently online, so always ask your stylist when pre-booking what appointment you should book next! This is also why we ask for the benefit of a consultation first.
Our Color Approach
Formula and planning are the most important factors for color. Sometimes maintenance color is referred to another stylist versed in your color once it's established. We have hundreds of salon customers whom over the years originally came to see Gemy. Some may now see her on occasion, but a majority of their visits are with other S39 stylists. We feel this is a testament her clientele trusts her confidence in her mentoring and training of staff and the of the salon's overall ability. Personalized service is what we are known for. We like to think of it as a concierge color service because you will always have access to her and the other colorists for color input. This is part of our Salon Best Practice to enhance customer experience. We will always take note of your personal service and stylist preferences.