Studio 39 Salon: We Are Kansas City's Original Blonde Specialist Salon
We're a blonde specialist salon because this is one of the things we're known for. Our blonde hair coloring services are legendary.
We offer all advanced blonding techniques and dimensional color services with expert advice. We are a top-rated blonde hair salon in Kansas City, MO.
Blonde specialists salon means you organize how it is done, it's as advanced service, so only advanced stylists or higher book it.
We value transparency and education. That's how we explain our approach and how we price.
 Blonde is the rarest natural hair color, therefore the most difficult to achieve.
S39 owner has been a blonde specialist and salon educator for 18 + years
Blonde specialists perform the highest level of color work. It requires vast knowledge of color theory and science.
Crafting blonde is an art that requires consistent, skillful execution.
Blonde Work is what we call color work that involves lightening techniques and formulas.
Global Blonde is blonde all over. It's one of our staple services, and difficult to master.
S39 Blonde is our collection of Blonde looks created with various techniques.
When you master blonde, you've mastered color. Blonde has always been a part of our salon brand.
S39 is consistently ranked as Kansas City's top requested color salon because of the above.
What Sets Us Apart
No matter what blonde hair color ideas you have, the team at Studio 39 Salon can match your skin tone with the right hue. Do you want caramel blonde, blonde highlights, ashy blonde, champagne blonde, white blonde, or natural blonde hair? Like the term master stylist, the phrase "blonde specialist" has joined the list of over-used salon terms in an effort to get your money. Our most common request is lighter blonde, and we have a saying, "We can make you blonde in 6 months or 6 hours," but it's important to know going much blonder can't be done in a standard two-hour appointment. 
The universal color scale is 1-10 with black hair being 1 and blonde being 10. You may be able to go into some salons, tell them you want a level 10 and end up either looking brassy and not as blonde as you want or leave with your hair fried to a crisp. At Studio 39 Salon, we operate a little differently—that's why our blonde work is considered advanced service only. We'll get you where you want to go, but we want you to trust us throughout the process. We don't recommend starting the lightening process if your hair is already heavily damaged.
Global Blonde Specialists
Global blonde is used to establish a foundation for many blonde looks. For looks that require more than 50% blonde we recommend going to our Global Blonde and following that with custom color services. Like "bleach and tone," most of the hair is lightened at once versus gradually. We have expanded this once traditional service with techniques and formulas so it's less damaging than highlighting over time and you get faster results. Compared to a standard color maintenance appointment, it can be a lengthy process, but if you want to see color gains or if you have previous color there is no way around it. Significant blonding is difficult work but it's the fastest route. If done well, it's also the safest.
Global blonde is not highlighting or balayage but may be maintained with those services later
It quickly bypasses and removes unwanted tones, often used for corrective work
Used when establishing new color requiring lighter levels in large amounts
Natural pigment lightens far easier than artificial
Corrective work varies. If you've had previous black, brown or red color, be prepared for corrective work
Even if you haven't colored for some time dye embeds deep in hair. If you want a big change you'll need corrective
Corrective and blonde work are priced the same because the process is the same
When a color change requires hair to be lighter, the most work is done in the first few visits
Global Blonde As Corrective Color
Twenty years ago, the average age American women started coloring hair was in their late 20's. Today's average is the middle teens. This fact combined with busy guests wanting faster results is why corrective color has evolved. You can read here how S39 owner Gemy Chiarizio predicted this years ago and why we expanded on this special area of color. It is now our number one service for new color guests. Getting hair light is difficult enough. Working with pre-damaged, colored hair and then customizing afterwards takes skill, confidence and knowledge. Color is both a science and an art. An advanced colorist knows formulation is chemistry, process is biology, and placement is anatomy. Understanding when to enhance, correct or balance takes an artist. Knowing how the process will unfold prior to starting comes from experience.
Beige Blonde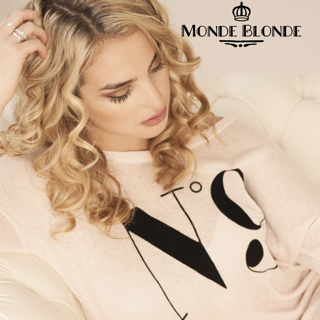 Baby Blonde
Boutique Blonde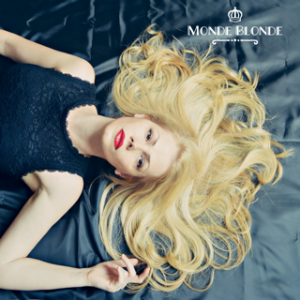 Malibu Blonde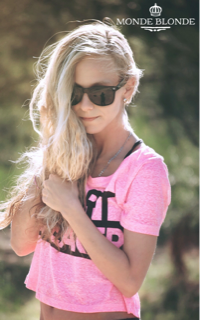 Pastel Blonde

Blonde is our signature color. 
Blonde Specialists Explain Platinum
When formulating platinum, we refer to it as 11 or 12. It's not on the scale because it's not a natural hair color. Platinum is hair is devoid of pigment which is why it reflects light. Often, we hear, "I want natural looking blonde, not platinum." Natural blonde is a combination of high ranging levels, so platinum is necessary for contrast.
Is Going Platinum Damaging?
Yes. Any time you are lifting the color from your hair with bleach the hair is being damaged. To lighten hair requires chemically breaking down the molecular composition of hair because pigments attach to proteins so those proteins must be removed. Protein is also what makes hair strong, which is why we have developed such a careful process. We recommend only lifting 3 levels at a time in three separate visits so that you can condition and strengthen your hair throughout the process.
Hair that is higher on the head is the most resistant so lifting multiple levels requires multiple processes. Many of our guests want immediate results, which we are often able to achieve but there are variables that must be considered. Lifting hair needs to be done well the first time. A lack of experience and color planning is a part of why corrective color is one of our most-booked services.
Advanced Color Work
It's important to let us know if you have colored at home or don't frequent a salon. The more we know about your hair's background the better we can help you achieve your blonde dreams.
All Hands On Deck
It's not uncommon for us to work with assistants but a blonde specialist may use 2 or 3 assistants or stylists to process hair simultaneously, so the service is faster. This is easier on hair when doing multiple services, and how we safely achieve 6 months of color in a day, if what you requires it. This kind of care and commitment is just another day at the office for us! But because of the level of care you're getting, we do charge accordingly. It takes focused attention, a great deal of labor, and unlimited salon resources.
We Take This Seriously
A stylist must have advanced color knowledge to attempt this kind of advanced color work, let alone get successful results. It's a commitment to time, product and care. If we feel there is a lack of understanding about this we may not proceed. We value good communication and we're confident in our work so we ask guests take initiative by being informed prior to service. When a color consultation involves heavy blonde work, we'll ask you to read this and our corrective color page because our  time in the salon is best spent giving you gorgeous hair.
---
Blonde Specialists | Color is About Options
It is our job to present you with options. We are an experienced salon, but there is a certain amount of trust we need to get what you want. The artistic part of our brain starts envisioning how we can improve your hair when you sit in our chair. Quoting price and time is another reason we do a consultation prior to the work getting started. Our goal is to do whatever it takes to get the hair you want so you feel good about your hair. Color change has variables, so we charge a flat hourly fee on initial visits that require changing or establishing color. Only advanced stylists or higher book this type of work. If there is any confusion on price, please ask.
We can assess whether the service is right for your hair, but not your wallet. Most unhappy color visits are a result of poor communication and unrealistic expectations. We disclose information before, so we don't apologize on cost later. If price or time is an issue, we may present alternative color options. These are slower and less productive but also safer. Since not everyone has gone to school for this, we find many clients' thoughts on how color performs on hair is inaccurate, especially when it comes to blonde. If we suggest Global Blonde, we feel it's the best approach for the best results. If you opt for slower and more affordable service options please keep expectations realistic.
How Blonde Specialists Price
Sometimes guests book a consult thinking they need corrective work and they don't. Either way, we will tell you. We have no desire to do an aggressive color unless necessary. Certain colors call for certain techniques and we only feel comfortable choosing the best way to do it. We love when guests are open to different color and style suggestions. If you want something new we can suggest something for you.
We offer a color guarantee unless a new guest opts out of our top recommendation after having gone over all the information and they still call back in the first 2 weeks looking to go more blonde. In that case we only proceed if hair is healthy enough and on our hourly color rate with the understanding that we will do the process we feel is best. Once a color and customer relationship are established, we give every guarantee and VIP service. Blonde is a process we know well. We prioritize hair health which is why we offer work on this level. The two key factors are your hair condition and your budget. If we advise global blonde or corrective work, we feel it's the best choice for what you want, and your hair, and it will save you from paying more over time.
Prices
30 minute Consultation – $25
Specialty Color Work – $80-$100 an hour
Specialty Color Work With Gemy – $100- $120 an hour