Curly Hair Care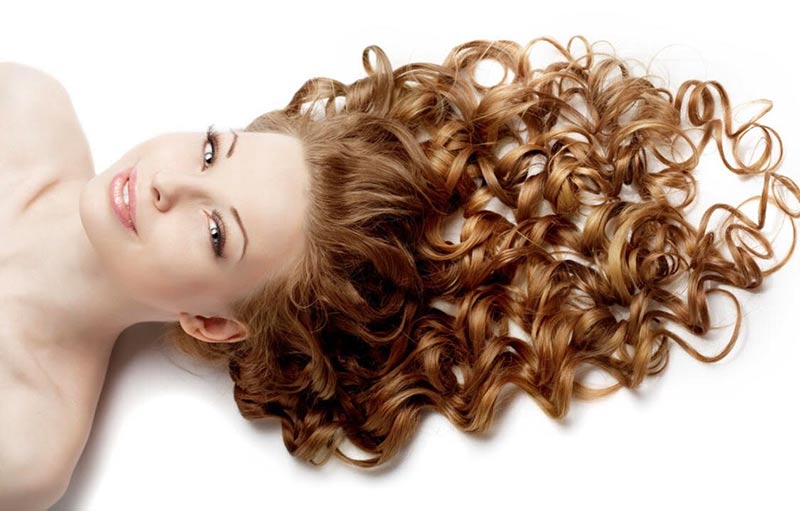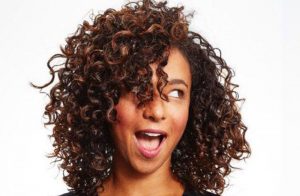 Curly Haircuts From Studio 39 Hair Salon
Curl care and curl cutting is usually done when the hair is dry in its natural state. Curl clients should come to the appointment with their hair in its natural curly form. Unless your hair is very dirty ( FYI letting it get too dirty is bad anyways)  don't wash hair the morning before your appointment and don't straighten your hair before your haircut  appointment either! 
Types of Curly Haircuts 
There are many different curly haircuts because many classic styles can be tweaked for natural curl. Below are a few of the most common. Using the head to map haircuts is a necessary haircutting skill because cutting is anatomy based geometry.  This concept is applied on straight or curly hair. With curly hair this is applied to the curl pattern as well to help reveal where bulk needs to be removed.
How the hair is sectioned, the order in which a section is cut, and how high or low you want to keep the elevation; are all factors that we take in consideration for curly hair. Don't let the word "layer" scare you. Curly hair needs layers the most and curl trained hair stylists cut and layer hair based on a map of your head shape and curl pattern.
The Foundation Cut
Built from the bottom of the foundation of the hairline up, this is a great starter cut for anyone who is easing into natural curl looks. Hair is layered from the shape of the head and trimmed based on your length. 
The Waterfall 
Teardrop shaped haircuts like this need to be first obtained with a full Curl Cut for layering done with gradual elevation. 
Curl Refresher 
Also called an oxygenation cut, this removes scraggly ends of the hair to rejuvenate the shape. A full curly cut is necessary first to get the shape you want. Curl Refresh haircuts are maintenance cuts for existing curl wearers already familiar with the natural curl cut and care process.
Sulfates have a job.
Just because a shampoo contains sulfates does not mean it's "bad" for hair. Sulfates are degreasers. Some curly-haired girls have less oil on their scalp to de-grease because their dry hair soaks some up. Using low quality sulfate shampoos dries hair even more. Just like a flower reaches up to catch the sun, curly hair (without moisture) will frizz as it reaches out to the environment to catch moisture from humidity. That is why curly-haired girls don't like the rain! Since curly hair is naturally dry, we recommend certain curl products because they need hair hydration.
Generally sulfate free is best for our body and hair but remember a sulfate's job is to remove grease and oil- which is exactly what you need for a clean scalp. Especially for dense thick hard to wash hair! Not all sulfates are created equally. Some are big and aggressive, like in dish detergent. Bad for hair, but good for dishes or laundry. Higher end haircare lines use molecularly smaller sulfates, thus making them more gentle on the hair.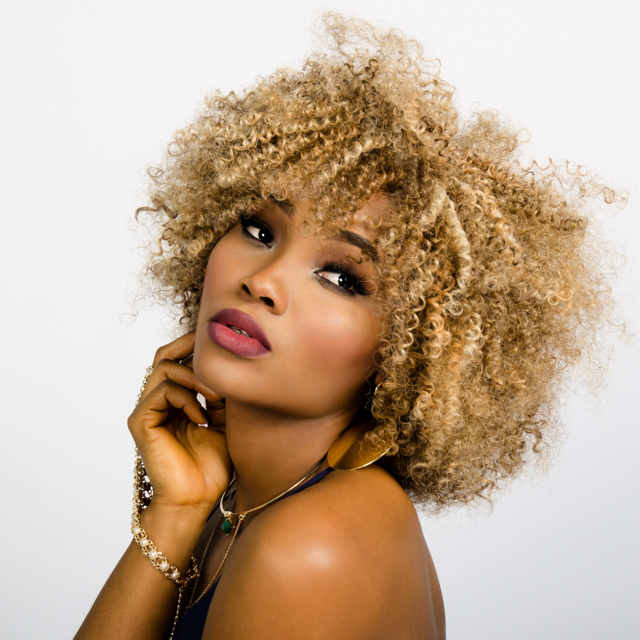 we do perms
Curl enhancing perms are for anyone who wants more body or curl. They are very popular now with men and you can browse appointments online!
Curl Care 3 Step
Cleanse with a curl recommended shampoo for your hair and scalp, then condition by raking or "noodling" conditioner through hair until it hangs in tendrils. Next set curls by using a mousse or gel.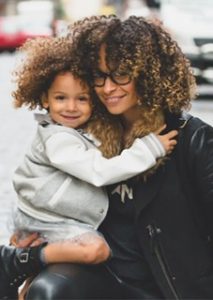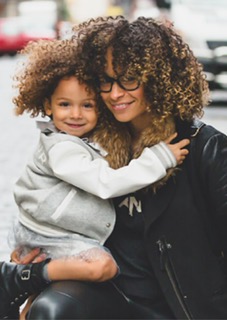 How to Book a Curly Haircut at Studio 39 Salon
Please come with your hair in a natural curl state and dry. Depending on your hair thickness and length, please allow a minimum of one hour. Rushed appointments are the worst in a salon  and great hair takes time. Longer and thicker hair may need one and half to 2 hours realistically. Please include any hair information in the appointment notes if booking online so we can adjust time accordingly! 
Book an appointment online or by calling your Studio 39 Salon location.
Go to your appointment with your hair in its natural state.
Maintain your hair with the chosen curl products recommended by your stylist for your hair.
Love the hair you were born with by embracing your curls and make your texture work for you with the right haircut and products.
Why We Dropped Deva Curl
For years we used Deva Curl products, but we dropped the line due to hair loss concerns from product build up.
Now we offer Surface Curl Care which is 100% organic and safe, but also thoroughly cleans the hair. Haircare education is our goal for all guests for the scalp and hair. 
If you have used Deva's No Poo or other cream cleansers for an extended amount of time, please read the blogs below.