Hair Color Specialists
Professional Hair Coloring Services
Studio 39 Salon is fully staffed with hair color specialists, and the salon is known for color specialty service work. From covering gray to specialized color technique, we can help choose the right hair color to match your skin tone and style. Certain color techniques are performed by certain stylists, so just like hair cutting, prices vary. We can perform balayage, hair highlights, and corrective color at our top-rated hair color salon.
Italian and French Hair Color
At Studio 39, we use the color lines we love to work with. We prefer European color companies. Italian lines like Alpha Parf Milano and Artego have a deeper and cleaner dye content than many American lines. Color penetrates hair better without having the use of fillers and harsh chemicals because of the botanical based, micro-milled pigment. This means color attaches well with less ammonia giving the colorist better ability to deliver beautiful results. Hair health is always our priority.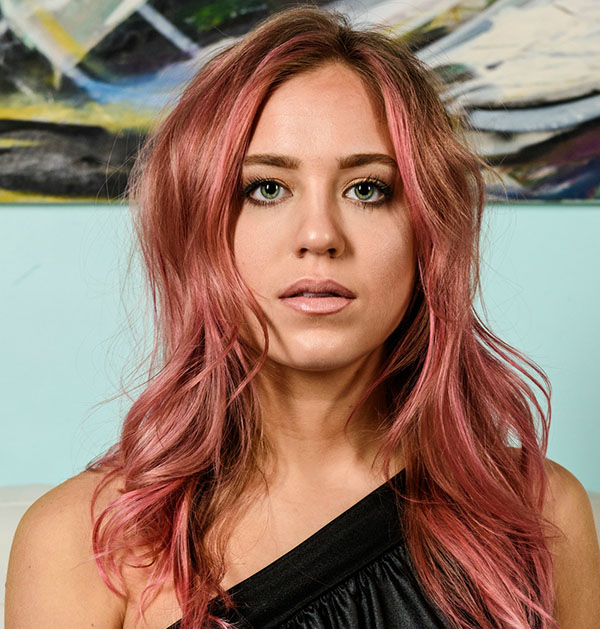 First we need to book a consultation.
We require a consultation for every new color guest. If you're an existing client and want an overall change, we suggest a fresh consultation as well. This ensures enough time is scheduled for the color plan and service to achieve the color you want. 
For New Color Guests
We want to provide every guest with the best experience and we take color serious, so we start every new service with a color consultation. A deposit of $25 is taken online for a 30 minute appointment but it's applied towards the cost of your first color appointment. With exception to basic highlights, gray or base refreshing, most first-time color appointments are booked for 2 to 4-hours, depending on hair. Beautiful hair and beautiful color takes time, especially if your hair is naturally dark, long and/or thick. Additional services, like a haircut or blow dry style, need extra time in your schedule. Once a color regimen has been created we require pre- booking future appointments if you want a specific colorist. Most of us book weeks out so to ensure you get a time that works for you, pre-booking is heavily recommended.
L'Oreal Professional | A Hair Color Specialists Favorite
One of our favorite lines our hair color specialists prefer is L'Oreal Professional. L'Oreal Professional is the world's oldest professional hair color line from France and adheres to strict quality control. We use ammonia free Dia-Light and olive oil based INOA hair color specifically for damage free hair coloring. INOA hair color by L'Oreal Professional is our choice for salon guests seeking a healthier alternative to color services. If a client has gluten allergies or severe skin sensitivities we often use INOA for gentle, yet beautiful results.
*Though professional, this line shares a name with the well known drugstore line. This is because the two originated under the same iconic brand decades ago in France, but they are two totally different companies with different products and purpose! L'Oreal Professional was created for European professional salon use. L'Oreal cosmetics was created with the American consumer in mind as an affordable option for makeup.
Highlights Versus Color
Whether your desired look is funky or natural, our hair color specialists can evaluate your hair to determine what technique and application is best. Slicing, stitching, and painting are examples of highlighting methods using foil. Contrast work is adding brightness, this is color placement achieved with highlighting.
All-over color can be used to cover gray, deepen and enhance natural hair color at the root, freshen ends or make blonde pastel. Every color service is formulated and tailored to each client's specific requests and hair type. For specialty color work, prices will be quoted at the time of consultation. If you're wanting highlights or blonde work please read the information provided on those pages and about corrective color as well. Corrective work is a broad term we use for color that not only needs obvious fixing but requires advanced blonde work to obtain a certain color goal.

Our Color Service Commitment
For regular highlights or base color, like haircuts we offer up to a 2-week period (depending on circumstances) where you can let us know if you'd like anything to be slightly tweaked. We feel this is good business practice to offer new visitors as we're getting to know you and your hair, but all good color takes consistent regular salon visits. We're a color salon, so we communicate that here and in the salon.  
A highlight or 2 can make a difference in a regular color situation, but corrective color, blonde work, or totally changing a color look is not considered a "regular" color situation and does not apply. That type of color work is advanced which is outlined in detail on those pages. We value good communication and want to offer good service. But we also want to be clear on what type of color this would apply too. If you wanted a few grays covered or a highlight or two around the face, no problem. Anything more is a new service at regular cost.  
Additional Information
Blow dry and style are usually included for normal hair length.
If you have had previous color, hair is lighter than your natural color, have very long hair with highlights and color, or have growth beyond a half inch (4-6 weeks), you may need a corrective hair color service. Please see that page and the blonde page.
Maintaining a lighter hair color shade requires a regular schedule. If the schedule is not kept, the color may need to be redone. In that case, a "new color client" appointment, as described above, will be required. Blonde is high maintenance! Knowing you will need to come every 4-6 weeks for root touch ups for all over blonde is important.
If we believe the service requires more time than scheduled or if you arrive more than 15 minutes late, we may ask you to return another day. We want to serve you, but we want to give the best service. If we're pressed for time or if we feel perhaps the time booked was not correct, please understand. We strive for good communication and good service but sometimes the wrong appointment is booked accidently online, so always ask your stylist when pre-booking what appointment you should book next! This is also why we ask for the benefit of a consultation first.
Our Color Approach
Formula and planning are the most important factors for color. Sometimes maintenance color is referred to another stylist versed in your color once it's established. We have hundreds of salon customers whom over the years originally came to see Gemy. Some may now see her on occasion, but a majority of their visits are with other S39 stylists. We feel this is a testament her clientele trusts her confidence in her mentoring and training of staff and the of the salon's overall ability. Personalized service is what we are known for. We like to think of it as a concierge color service because you will always have access to her and the other colorists for color input. This is part of our Salon Best Practice to enhance customer experience. We will always take note of your personal service and stylist preferences.