Studio 39 is a Modern, Full-Service Salon Located in Downtown Kansas City.
The First Choice For Brides Who Want Elegant Glamour.
Home of KC's Top Stylists.
Modern, Cutting-Edge Hair Salon in Kansas City
Services and Products
Studio 39 Salon is a modern, cutting-edge hair salon located in Kansas City's Crossroads Art District at 26th and Broadway. We are a dedicated group of professional, experienced and licensed hair stylists who are on the forefront of cutting-edge hair services. Our green-inspired hair salon offers the latest in hair trends and exclusive services and products including: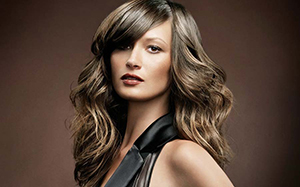 Three Tips for Caring for Hair Extensions
Hi everyone. It's Gemy with Studio 39 and I want to give three tips on how to care for your hair extensions. We always get tons of questions after clients have their installs about maintenance at ...
More