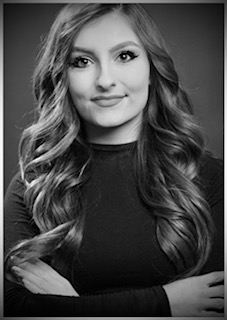 Master Stylist & Colorist
Tape Hair Extensions
Blonde and Platinum Colors 
Balayage
Babe & Platinum Hair Extension Certified
Advanced Hair cutter
Deva Curl Certified
Cezanne Certified
I'm very picky with my color and was searching for a salon that could get my blonde the way I wanted it. Taylen is amazing with color and cutting! I never really liked my haircuts before her. She does great long layers and I'm so impressed with how the color and cut go together.
Taylen's salon specialty is color and she is certified in multiple techniques for tape extensions. After graduating from Z Hair Academy graduate and began her career as Gemy's assistant in 2015. The staff instantly loved Taylen and her sweet personality made her a Salon favorite with all guests. After finishing her S39 internship she developed her own work style and grew into a poised professional, while maintaining her wonderful ability to put everyone at ease.
Tape extensions and fine hair.
By 2016 she was our top requested stylist. Her focus became tape hair extensions and working with fine hair. Taylen gained valuable experience on the busy Salon floor while assisting the lead stylists and became skilled in all cutting and color techniques. This helped with techniques when working with tape hair extensions. Creating thick long styles for people with fine hair became a passion for people with fine hair struggles.
She has received advanced training in multiple fine hair cut and color techniques and is an experienced blonde colorist in traditional foil and balayage highlights. One of her favorite colors to perform is global blonde S39 is known for, so she helps training in this salon specialty. She is a Deva Curl certified and loves helping guests embrace their curls by showing them different styling techniques. Though one of our most experienced long time stylists in the salon, at home Taylen is a Yoga enthusiast and vegetarian and animal lover.