Studio 39 Salon is Kansas City's premier professional hair extension salon, and the only hair salon in Kansas City to have its very own extension department. This means we have many extension stylists that can perform any method of professional hair extensions.
We have years of experience in this very specialized service and can help assess which system is right based on your hair type and lifestyle.
We have been a certified hair extension salon for over 12 years.
We are salon certified with Babe Hair Extensions and many other salon lines, in addition to having our own house line.
We use only professional, reputable suppliers in the professional industry. Exclusive salon professional brands offer the best European and Silky Remy hair extension that are not offered to the general public.
We are certified with 5 professional companies that offer different options for different needs.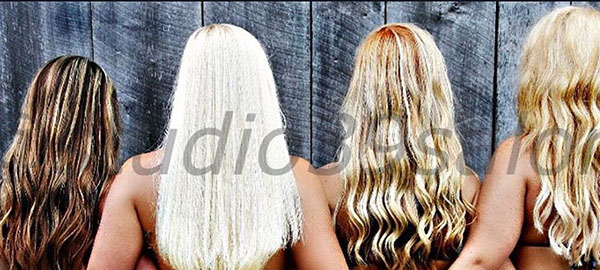 There are several types of hair extension systems to meet the needs of all hair types.
Tape-in hair extensions are very popular for ease of wear and we recommend them if you are wearing extensions for the first time.
We also offer clip-in and flip-in hair extensions for special events.
Single strand micro-link extensions are great for adding body to fine hair.
We believe our complete knowledge of professional hair extension quality, techniques and hair integration pieces, makes us the area's leading authority.
Every set of hair extensions is customized for each client, however this is a cosmetic service that requires close attention and at home care. We recommend you buy the brush and all required care products. Please do not think you can spend money on extensions and use drug-store shampoo. That is not realistic. We do not refund on hair extensions or the labor required to maintain this service.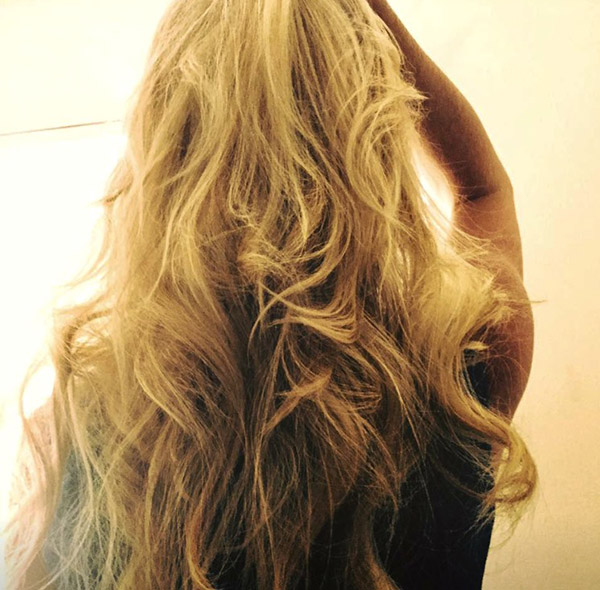 Getting Your Remy Hair Extensions
You will first need to book a consultation. There is a $50 charge and it can take up to 45 minutes depending on the questions you have.
If you choose to get professional hair extensions the $50 consultation fee is applied towards hair cost. The stylist discusses maintenance, products and will match the hair color so it will blend beautifully with yours.
We determine the length, color, texture, and the amount of hair needed for your desired look.
All of these factors determine the price. Smaller areas (like doing the sides only) to help grow out an awkward length can be as low as $200. A full set of Russian or luxury Remy, premium-quality 22 inch blonde extensions can be as much as $1,800.
We do not quote prices over the phone as each client's hair is different, but any full set is at least $600. If you decide you want extensions after the consultation, we will book your install 2 weeks later. A deposit equaling half the hair cost is taken on consultation day. It generally takes about 2-3 weeks before the hair extensions arrive, depending on customized hair availability.
Deposits and consultation fees are non-refundable. We only use the highest quality human hair and, when properly maintained (individual results vary), it can last up to a year.
You Want a Professional Salon Method.
Hair extensions are an excellent way to add color, length or body to your natural hair. Studio 39 Salon and all of our certified salon hair extension stylists will expertly answer all of your questions and choose the system best for you.
S39 is Kansas City's most experienced extension salon. Call us for your consultation to have the long, thick, gorgeous hair you've always wanted.