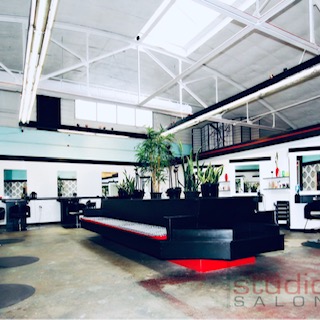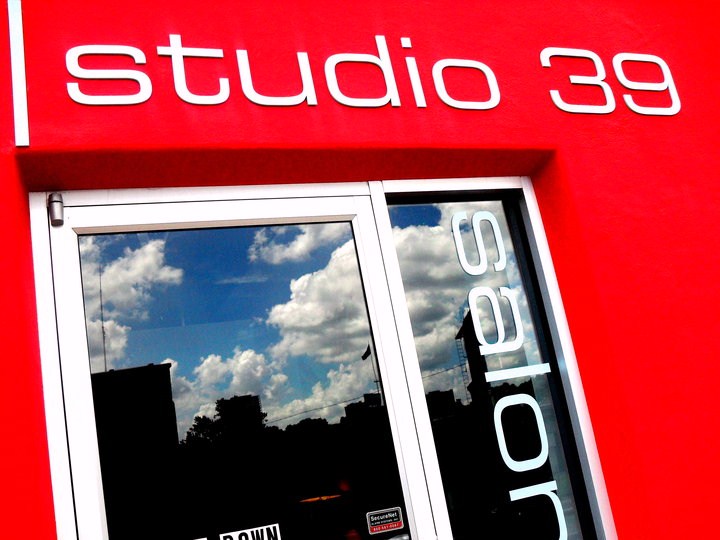 Salon's History
Studio 39 Salon first opened in 2001 in a loft space on 39th Street. The eclectic neighborhood in the heart of Kansas City was the perfect place to establish a business inspired by artistic expression through style. Since the last expansion in 2013 to the Broadway location, the salon has served over 6,000 visitors. The team consists of a group of stylists chosen for personality and passion for their craft. Each have their own work style but maintain the quality S39 is known for. This unique blend of professional skill is what makes the salon a Kansas City favorite. Gemy started the salon at age 24. Her advanced cutting, knowledge of color formulation, and blonde techniques, were rare in the local salon scene. Her clientele grew to a point she was working with two assistants to serve a staggering 200 clients a month, and she was still waitlisted for six months. During this time, her assistants were developing into confident stylists, and the salon grew in loyal client base and staff alike. Those stylists eventually became mentors as well, and the continued consistency of service and quality is why S39 became one of Kansas City's top salons.
Becoming a Signature Salon
The specialized services that made her reputation grow were taught in the salon mentor program with a focus on teamwork and education. In 2008 the recession came that impacted small business. While many were closing or downsizing, Studio 39 was evolving. The salons growth required the need for a better space. After a brief maternity leave she decided to move Studio 39 from the original 39th street location. Early 2010 with her baby strapped in his sling, she oversaw construction in a sleek gallery space in the emerging West Side/Crossroads area. It would mark the the beginning of unprecedented growth over the next several years. After just two years in the art gallery space, once again another expansion was needed. She wanted a permanent salon home, so this time she looked for a space they could not outgrow. After searching all of downtown Kansas City for a year, she found a 4,000 sq. ft.warehouse in the historic Bottling District. When she saw the expansive beam and truss space it was love at first sight. In late 2012 the largest of her salon construction project's began, and in January 2013 the salon re-opened for a third time. The salon now sits on the south edge of the Crossroads Arts District, located at 26th and Broadway. The soft natural light, open floor plan and unique architecture became a Zen inspired urban escape for guests. The salon serves as a flagship for future Studio 39 suburban locations.
When I meet someone in an interview, communication is what I pay closest attention to. Skills can be learned, but personality is key because  I don't  just look for future stylists, I look for future partners. A great service business depends on the people working there. If someone has natural talent they have an advantage. Without positive attitude or authenticity, ability isn't enough for long term success. For a successful career this industry requires bigger picture thinking. That's what I look for.
I know what growing up a in a family business is like, but it was construction and real estate. So I never really thought of the salon as a "family business". However, among the staff we have sisters, cousins, and best friends. It can be difficult for others to understand what salon life is like. We get each other, we spend a lot of time together IN and OUT of the salon. We truly enjoy each other's company! I think that's rare in any workplace, maybe more so in a salon. The dynamics here are special because of the people who choose to work here. So in a way, yes- we are a family business.
Gemy Chiarizio