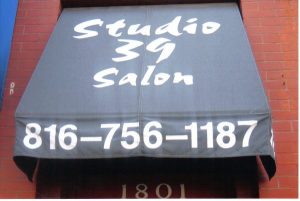 West 39th Street
When I was 24, I leased a walk-up studio loft on West 39th Street. To me "Studio 39" lacked creativity, but I didn't want a salon named after me, so a name linked to the neighborhood made sense. A studio on 39th street. Studio 39 was a no-brainer. In a building in KC's oldest district that was built when "Old" Westport was new was where Studio 39 began. When I moved the salon off 39th street in 2010, White Lights Bookstore took the space.
They've been on 39th since I was in high school so that made me happy because despite neighborhood changes, the work I did inside the loft is still there. Visiting White Lights feels like going home. Walking up the stairs to White Lights I see my reflection in the mirror collage I painted hung in the stairway 21 years ago. Age has taught me that caring for places we occupy is important because we're simply stewards for the occupants after us. Many buildings on West 39th Street have been remodeled beyond recognition or leveled for redevelopment. For now, thankfully1801 stays the same.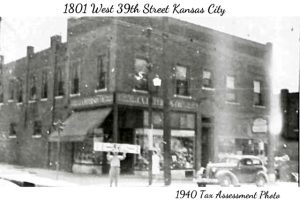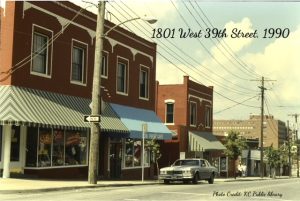 1801 West 39th Street
1801 sits in the center of the business district on 39th street. Local businesses here are eclectic, and West 39th is a unique historical gem. In the 1800's there was a mercantile store and a livery on the street level with living quarters above. The largest upstairs space was where I opened Studio 39. Across our hall was office space above D'bronx deli. It had been empty since the 80's. The upstairs spaces have original architectural features like transom windows. Transom windows were done in the 1800's above doors to help create a breeze. Since the stairs were enclosed, the above door windows meant 172 years ago the stairway was open. My dad was a builder and helped me with work, but we'd have to use his grandad's antique tools. Modern tools do not work well on aged hand built structures.
West 39th Street Neighbors
Veco's Italian Restaurant was below the studio when we moved in and were closing after many years. Blue Koi took the space a few weeks later. In the summer of 2001, four businesses (including me) occupied the massive 1801 building. Navigating it felt like a maze. Some of our pipes and fuse boxes were in other parts of the building which is why the city grandfathers in buildings like these. Without any floor plans, it took a year for me to realize our water main water ran from Blue Koi. My plumber and I were replacing shampoo bowls and turned off our water valve, so we thought. A rusted valve broke, and water shot across the room.
After racing around trying to find the valve I gave up and ran downstairs to warn Blue Koi's owner Scott. He was trying to cover his computer system from the waterfall I just made. Water poured from above and he told me where the restaurant shut off was. Apparently our main was connected to his. Unless we tore out half the building, there it would stay. Valuable lesson. Since then, I find the water shut off FIRST before doing line work.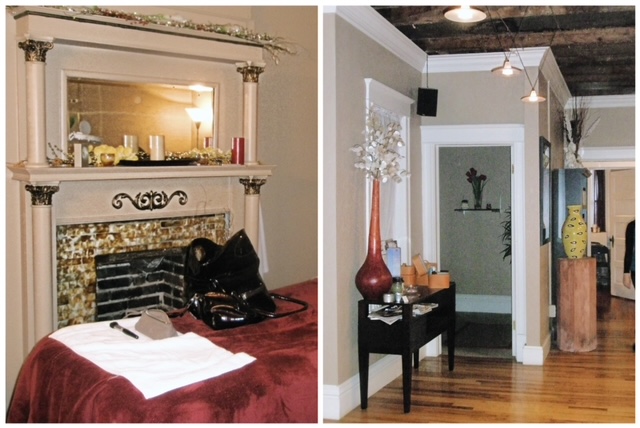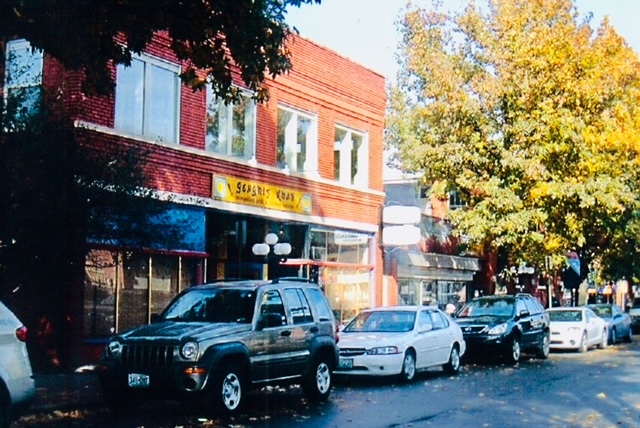 Great Scott
KCPL told me 1801 is on the oldest section of the city. Building brownouts were common. Salons can be electricity vacuums which didn't help. Before we opened, I often stayed late after contractors left to get things ready. One night a fuse blew but I couldn't find it on my fuse panel. Not thinking twice about the dangers of roaming around in the dark, I headed to the ancient basement. Flashlight in hand, I discovered the mystery fuse box there.
Creepy Old Basement
Blue Koi hadn't opened yet, so it was empty, and the basement stairs were in that space. After Scott moved Blue Koi in, I showed him the box. After that, he graciously flipped the fuse for me. I appreciated that since I was sure a cowboy ghost lived in the basement. After disclosing my thoughts on this matter he laughed. He was so chill I nicknamed him Great Scott. Lots of good memories from 39th street but 2 businesses stand out. One became a local brand, and the other became part of KC's past, but both were there long before us.
 D'Bronx on 39th Street
In 2001 D'Bronx was still owned by the original owners. Comfort food and good company were just downstairs. It took my first trip to New York to realize what a NYC deli was.
D'Bronx was the real deal and it was owned by a couple named Bob & Janet. Janet's parents were New Yorkers who had owned a deli in the 50's & 60's in the Bronx, hence the name. Naturally they worked there. Despite being in their 70's, every morning they were there at 5 am baking bread.  
 I never knew their real names. Like myself, D'Bronx staff was mostly in their early 20's. Everyone called them Bubbie & Zayd, grandma & grandpa in Yiddish. Upstairs the irresistible aroma would beckon, but my first few visits were a bit intimidating.  Orders were yelled out when ready and it was loud, so you needed to pay attention.
Paying close attention can be a struggle for me. Tables were packed with people sharing pizza, the delivery guy Tyler was running deliveries to his truck. Sensory overload, but in a good way. No heads were down tapping on phones. People stood shoulder to shoulder listening for orders. Deli veterans knew not listening earned you a stern look from Bubbie. 
Bubbie
Small, mighty, and always behind the counter like she was expecting you. Her queen like nod acknowledging my arrival became pivotal to the start of my day.
Morning was the best. She'd point out treats just pulled from the oven with UnBubbie like patience, she waited while I chose. Always observant, she knew when I was tired or had a cold. Then she chose what I ate. Only one thing was both lunch and a cure, her chicken matzo ball soup. 
Shooing me to a booth she'd hand me a bowl, "here, Jewish penicillin today, and you'll sit to eat."
I wondered how she knew I mostly ate standing up, but I'd dare not disobey her so I'd grab an issue of the Pitch and sit.
Her famous soup is still on the menu and occasionally I'll get a bowl. But nothing compares to a matzo ball cooked by Bubbie in the morning, then plopped in a bowl and passed to you from her dear hand at lunch.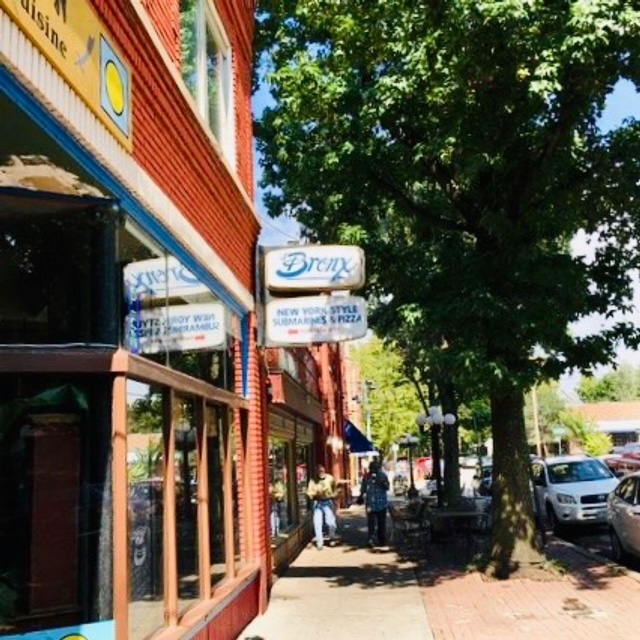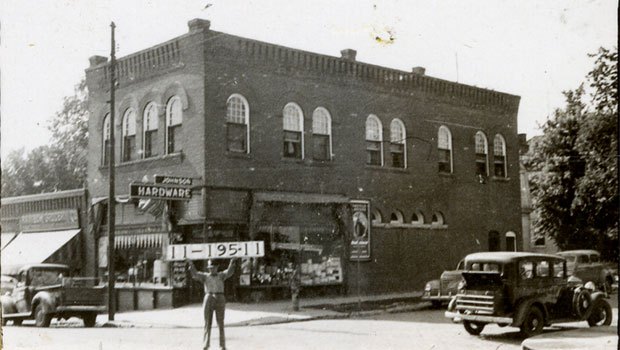 Johnsons Hardware
 Johnson's hardware was still across the street and I needed a ladder, so I went in and introduced myself to the gentleman inside. Tall and in his 70's with pencils in his shirt pocket, he reminded me of my grandpa. Without thinking I said that.
Laughing he said "I'll take it as a compliment, now tell me what you need today."
I told him a ladder and a Phillips screwdriver, he said "Oh good, you know your tools, that will help with your shop!" 
My "toolbox" was my old hot pink & purple makeup Caboodle from 7th grade, so I found his confidence reassuring.  
"Let me get you the size of ladder you need" and he wrestled a 10-foot ladder to the front and stood it upright. Giving it pat he said "this is a good one, solid wood and made in America".
He was right, I felt patriotic just looking at it.  "Great I'll take it, and I'll probably be back 3 more times this week".
Another laugh, then he helped me carry it across the street and up the stairs. Pausing on the stairs landing he dabbed his brow with a hanky, "my knees aren't what they used to be kiddo".
  I really liked him and wanted him to laugh again so I said, "well according to the pitch of these stairs, my knees will be there soon". It worked, and when we got inside he admired my work and congratulated me.
My Ladder
I called him Big G and he was irreplaceable when my dad took an out of state project. Things got busy and settled in. One day I went in to say hi, but he wasn't there. Within a month the hardware store closed. I didn't know how to find him to say thank you and goodbye. 💔  
After Prospero's Book Store moved in, I learned the hardware store had been there since the turn of the century, so I was grateful I got to experience it.  
In 2010 I moved S39 off 39th street and did a final walk through with the mover. I opened the furnace room door and saw the ladder in the spot it had perfectly fit for 9 years.
Mentally debating  whether it belonged to 1801 or me, the mover saw me pause & asked "anything else?"   
 "Yeah, I almost forgot my ladder."   
We carried it downstairs and my knee started to throb for the 1st time ever on the landing. I laughed so the mover gave me a look.
"I'm good!" I said and whispered a goodbye to 1801, Big G and 39th Street.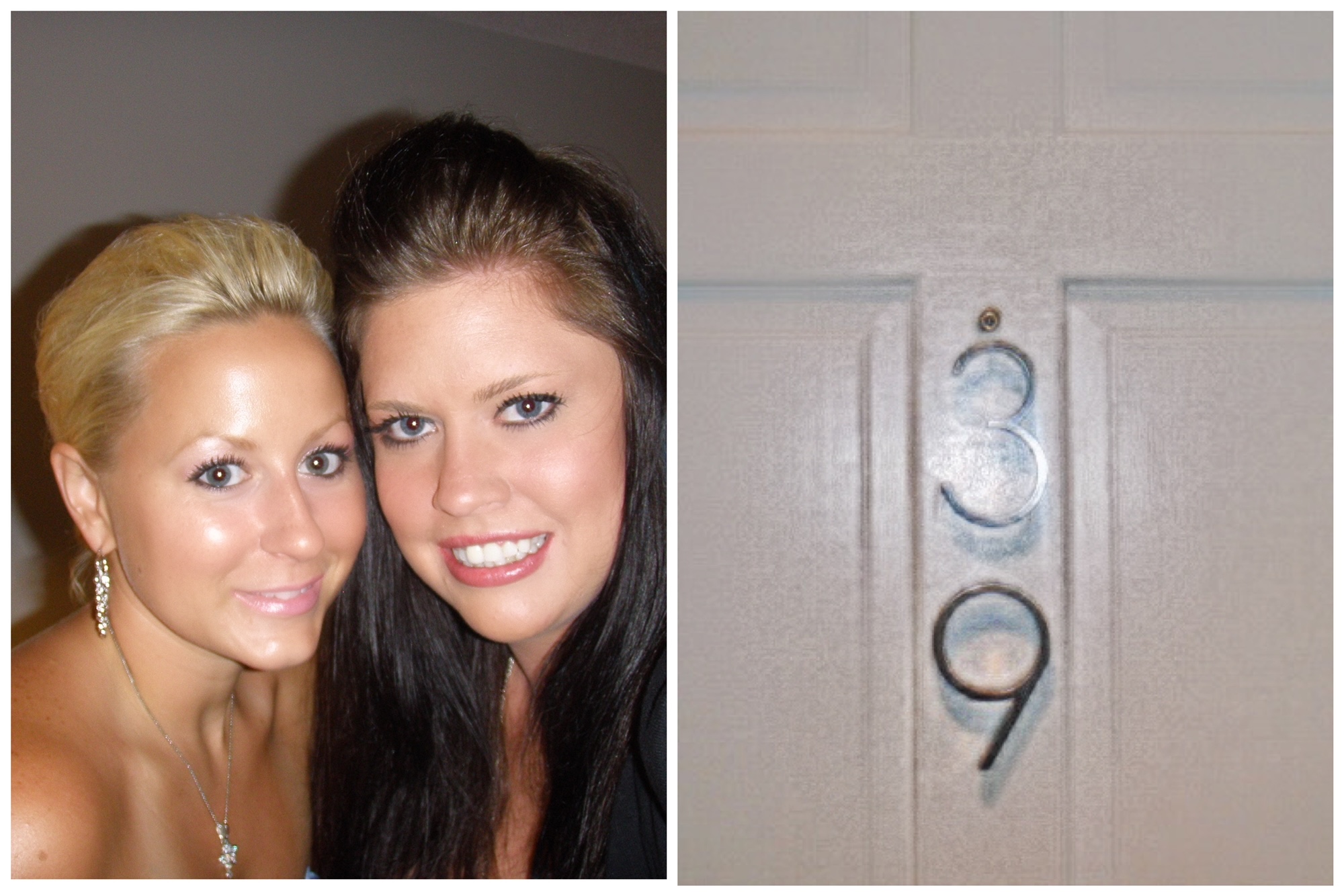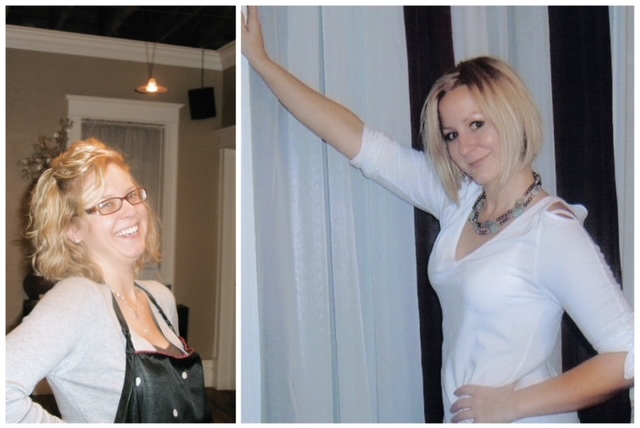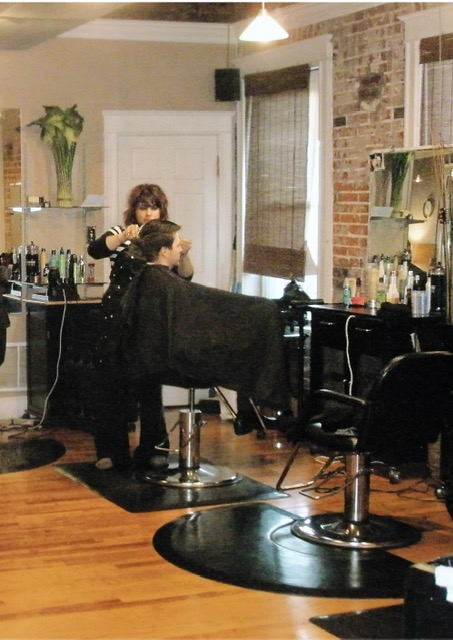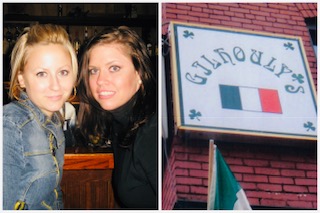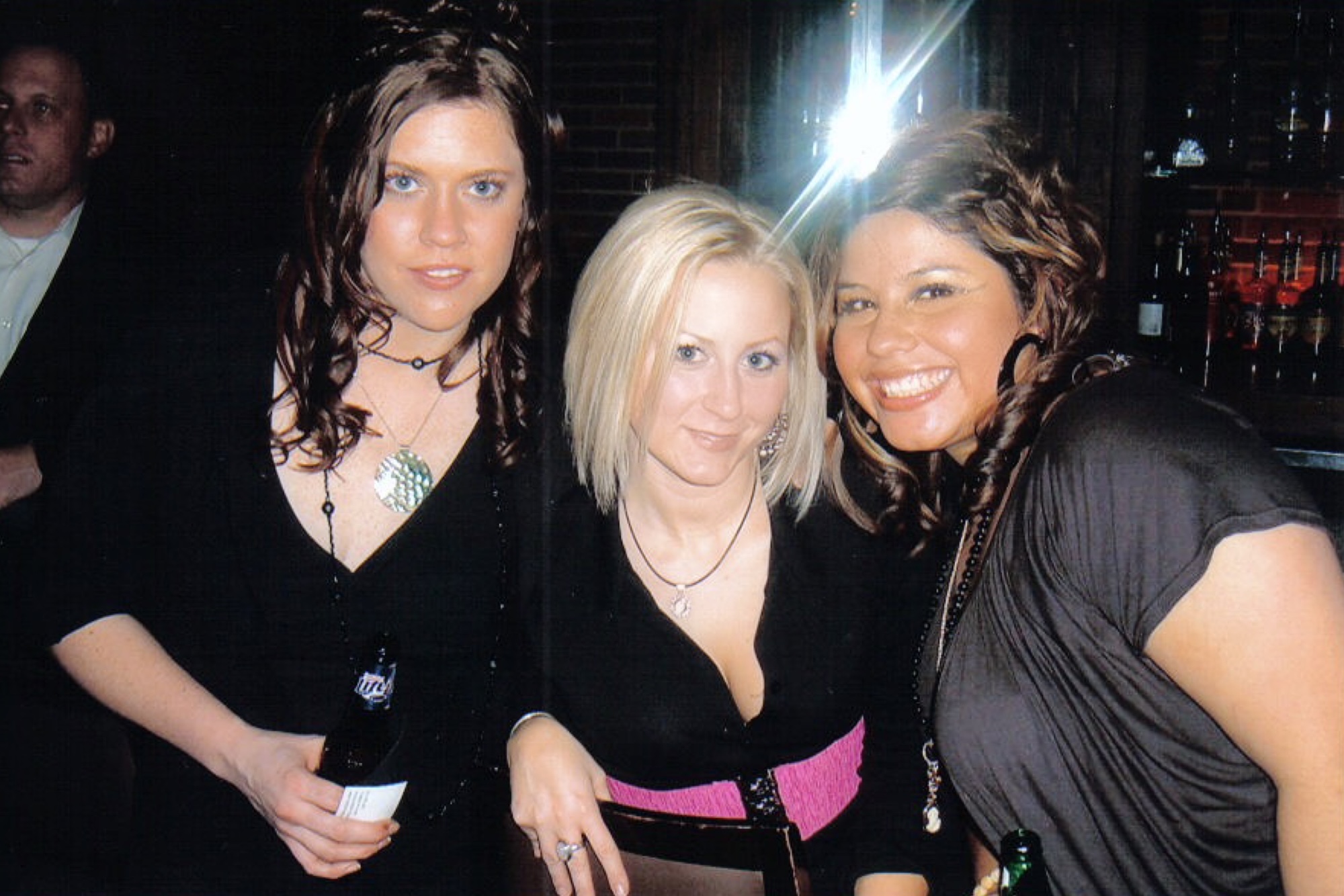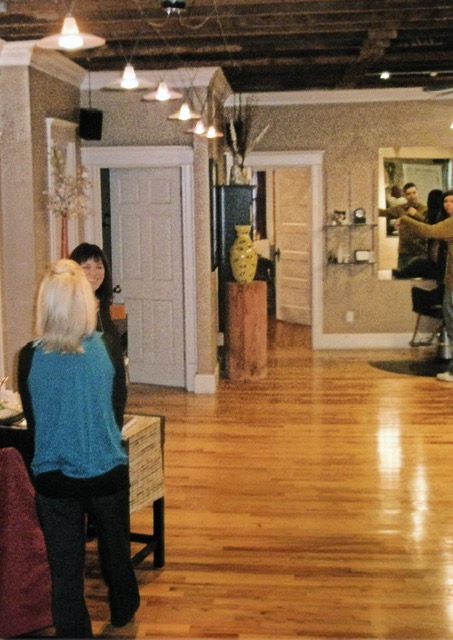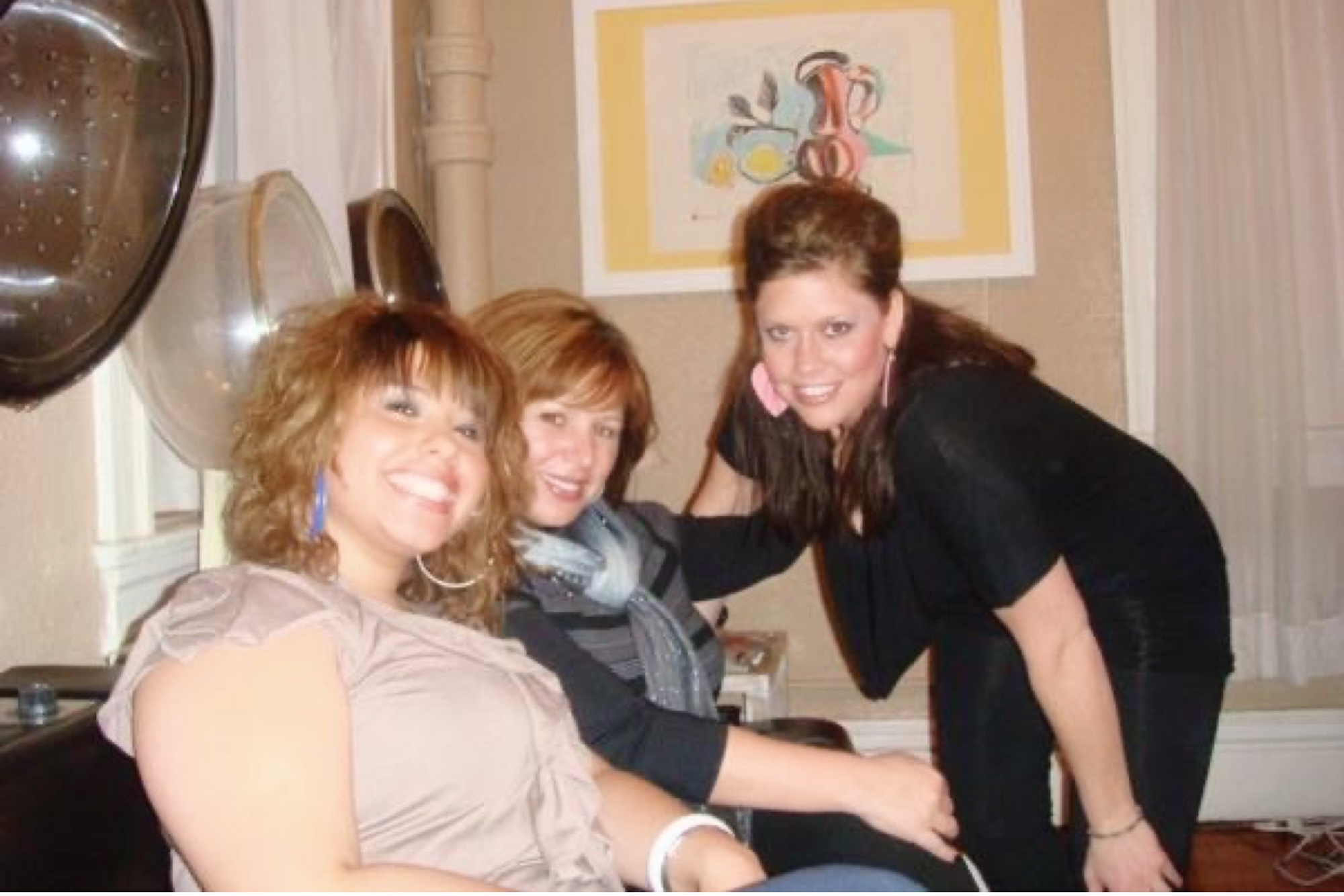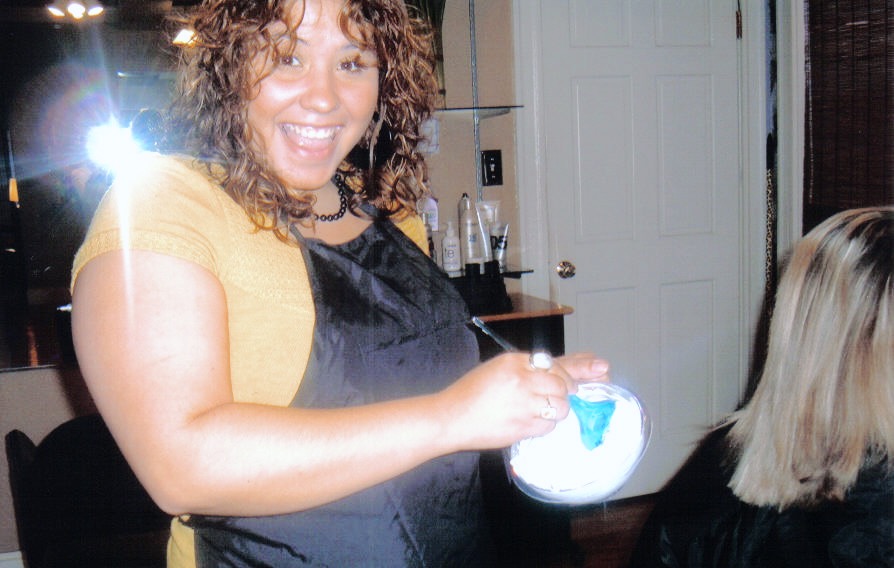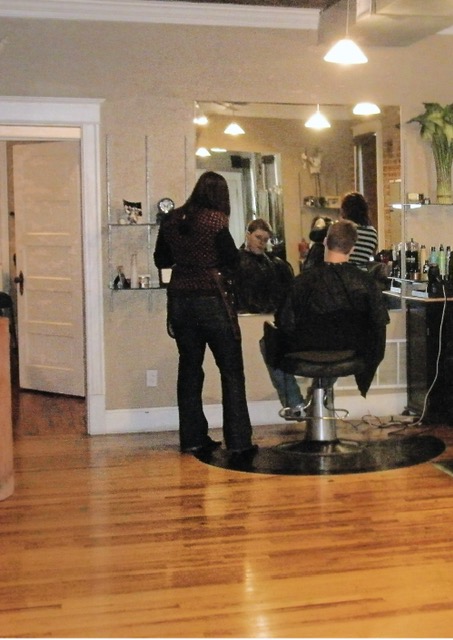 Gen X 39th Street Businesses Now
Another 39th street favorite is Room 39. It opened a couple of years later by a couple who were one of the first to bring the farm to table concept to KC. They are still on 39th street.
Scott opened a second Blue Koi at Mission Farms. After Covid, he closed the 39th Street Blue Koi due to labor shortages.
D'Bronx was sold to new owners years ago. There are many locations in KC now. 
 Except for the KC archive pictures, all the photos on this page were taken by me when Studio 39 was on 39th Street.
I don't miss the stairs or the bus stop, but I miss the early 2000's era of 39th Street.
It was that uniquely special time before review platforms or social media pulled us from what mattered locally, to what mattered online.
People knew community success was linked to the businesses in it, so saying "support local business" was unnecessary.
It was an unscripted given. 
From 2001 to 2010 we experienced 9/11 and a housing crash followed by a recession.
But with the support from the businesses who were there before us, the Gen X 39th street businesses grew regardless.