The weather is getting colder which means sweater weather. If you have longer hair winter can also signal the beginning of a long season of dealing with static electricity in your hair. You know the look, the uncontrolled craziness of your hair. The more you brush it the worse it gets.  The shorter "baby hair" sticking up here and there. The dreaded, "If I take off my hat I'll be in real trouble" self-talk. We love the colder weather but we dislike what it does to our hair and let's face it, a bad hair day is just a bad day!
Cut Back On Washing Your Hair To Decrease Static Electricity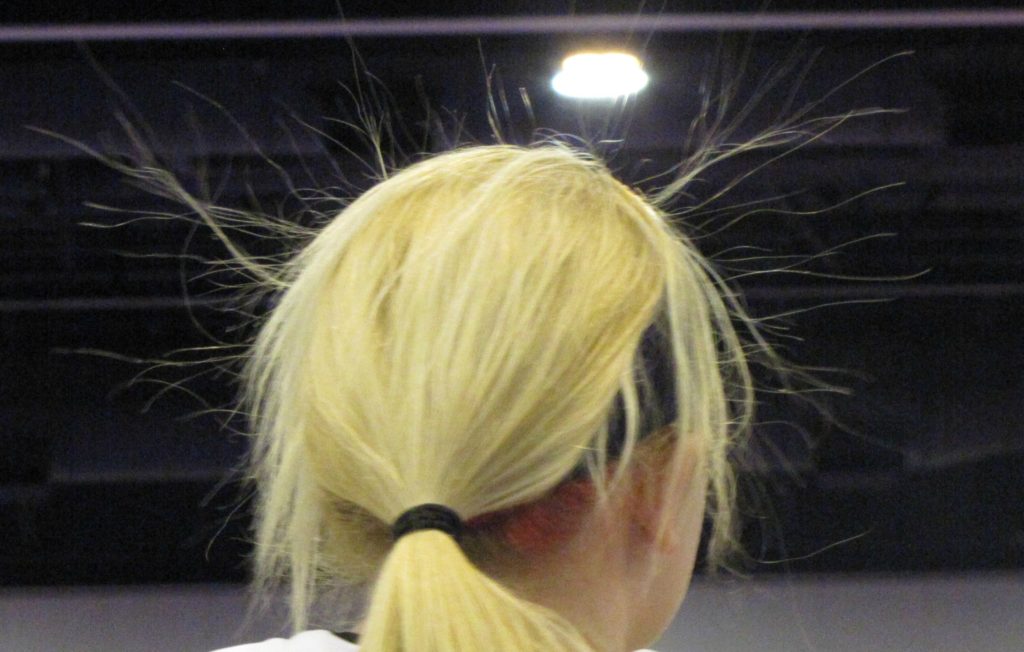 Our advice: if you shampoo your hair everyday try shampooing your hair 2-3 times a week in the winter. Beside the fact that it will help cut down on static electricity, it really isn't good for your hair or your scalp to be shampooing every day. In the winter, it is even more important for you to shampoo less. Shampoos, even the really good ones, can strip your hair of the natural moisture that your scalp produces. Winter should also the season to splurge on the really good shampoos. Look for a shampoo like Enjoy. Read the labels of shampoos that you normally use in the winter. Words like "reconstructing" and "protein" aren't good for your hair. Those ingredients take an even bigger toll on your hair in the winter when moisturizing has to be your main priority.
Deep condition your hair once a week. This will help maintain the moisture that the cooler, dyer air takes out of your hair and skin. In addition to the conditioner you use in the shower, use a leave in cream or a leave in spray conditioner, like Enjoy Nourishing Skin and Hair Oil. Spray the oil into the palms of your hands, rub your hands together and evenly distribute the conditioning oil from the roots to the ends of your hair.
If you are in a pinch every once in a while you can use olive oil. Pour a few drops of olive oil into the palm of your hands, evenly distribute the oil on both palms and starting at the crown, smooth your hair with the oil.
Better yet, come in to Studio 39 Salon for a good hair cut and deep conditioning at our Salon!
Your hair should not take a beating in the winter and you should feel free to slip that comfy sweater over your head without the fear of static electricity the rest of the day. Shampooing less and using a leave in conditioner will help you beat the static this winter!