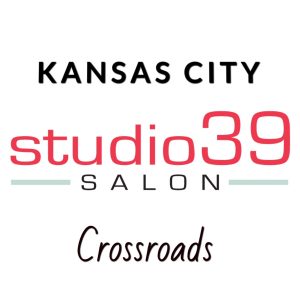 Master Stylist | Blonde Hair Colorist
Blonde Specialist
Balayage
Dimensional Highlights
Corrective Hair Colorist
Signature Haircuts
Hair Extension Specialist
NBR Extensions
Micro bead & Tape Extensions
Curly Haircut Certified
Loreal Certified  Colorist
Education Leader
I needed a corrective hair colorist after the shutdown. My hair had grown out and I went back to my old salon and the roots looked nothing like they used to. They were range and had bands, so I color for blondes and found Studio 39.  Brielee made my hair is flawless! I'm so in love with my dimensional color. Highly recommend her!
Blonde Hair Colorist 
Brielee is a blonde hair colorist specializing in color corrections, platinum and dimensional looks. She does all hair services like haircutting, color, Cezanne smoothing treatments, and specializes in hair extensions as well. As Gemy's niece, she grew up coming to the salon since she was a little girl. After high school, she became a salon apprentice assisting Gemy and the other S39 senior & master stylists. Our Lakewood salon opened in 2019 and she helped build our color team there.  She always wanted to be a stylist and work as a color specialist, so she knew Studio 39 Salon was where she was supposed to be.
Brielee's Color Work
As a legacy stylists her corrective color skills to be a blonde hair colorist. She is certified in multiple hair extensions techniques and nothing in the salon world has been a challenge for her. Like many other S39 stylists, she advanced to a high work level early in her career. Her quick wit and laid-back personality make her a guest favorite. Schedule a consult for her advanced hair color correction service work and learn why she's a talented hair stylist who's highly requested stylist in blonde color work.
💎 High Demand Stylist
Plan ahead to see Brielee by pre-booking appointments at check out as she is currently booking 6 months in advance.
Ready To Schedule A Consultation?
To meet Brielee, schedule a consultation or book a haircut at our Crossroads Kansas City location! Please let our front desk know if you are looking for her to maintain what you already have, or if you're seeking a whole new hair look! The more we know, the better we can serve you. ❣️