Studio 39 Lakewood – Lee's Summit's Modern Hair Salon
Studio 39 has been a recognized salon brand in Kansas City since 2001. After moving to the Lakewood area of Lee's Summit Missouri in 2016, Gemy thought the area needed a salon that reflected the style and elegance of the community. We are happy to announce the opening of our Lakewood location in Lee's Summit April 2019. Since our 2001 start on West 39th Street in Kansas City, our unique style has attracted a loyal client base and our talented staff continues to grow. Our salon goal is to bring people together through personal style and community.
Grand Opening Special! Partial Highlight & Haircut - $150
Studio 39 Salon – Lakewood
801 NE Woods Chapel Road
Lee's Summit, MO 64064
(816) 554-4700

From 39th Street to Lee's Summit – Our History
In a loft off of 39th Street in the summer of 2001, Gemy opened Studio 39 to bring rare, specialty hair color and style to Kansas City.  Since then, the unique vibe of her salon along with her expertise in specialty service caused the salon to move to a larger space (not once, but twice) in Kansas City to eventually open an additional location in Lee's Summit. Our brand and salon style continue to be inspired by the eclectic style of the 39th street district of Kansas City.
Meet the Staff at our Lee's Summit Hair Salon Location
Our staff at Studio 39 is comprised of a team of exceptional stylists with passion, expertise, and care of our salon team. This has been the driving force behind our mission of creating a space of community and creativity. The transparency and skilled communication of our stylists is part of what sets Studio 39 apart as Lee's Summit's best.
Men & Women's Haircuts
 One of the things that has earned Studio 39 their rank at the top of hair salons in the Kansas City area is expertise in hair cutting. All of our stylists are professionally trained and experienced in advanced cut techniques. We are also passionate about  preserving the health and beauty of your hair.
 Blonde & Corrective Color – It's What We're Known For
If a colorist can achieve blonde well, they can do just about anything with color. As Kansas City's first salon to specialize in blonde and corrective color work, we've had years of experience in all color. Skill and expertise are especially important when correcting color or creating blonde transformations. From brunette, red, platinum or natural looking, we know the importance of the process when it comes to helping you achieve your hair goals. We work with each guest to create a realistic plan to achieve a lighter look that's stunning and healthy. Call us today to schedule your consultation, where we'll talk about the best process for achieving the blonde look you're longing for. Call us today to schedule your color consultation!
DevaCurl Haircuts
A philosophy, technique, and product line all in one, the DevaCurl concept is how we care for curls. We want to help you love your curls and love wearing them naturally. DevaCurl cuts take a special approach to styling curly hair that helps eliminate frizz and beautifully shape curls. There are several types of DevaCurl cuts, each designed to achieve amazing results depending on your type of curls and desired style. Call us today to book your cut!
So Many Ways to Express Yourself: Check out All of Our Lee's Summit Salon Services
Your hair isn't the only way to express yourself. From blonde to balayage, we take pride in all of our work to make Lee's Summit a city known for downtown style. We also take pride in our other Lee's Summit beauty services, including special event styling, blow dry services, airbrush makeup and brow and facial wax
Studio 39 Lakewood Instagram
Studio 39 Lakewood Facebook
Now Offering Complimentary Color Consultations!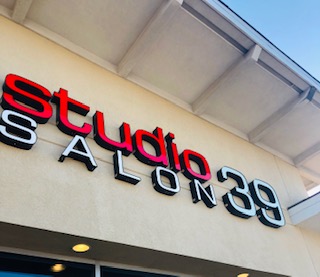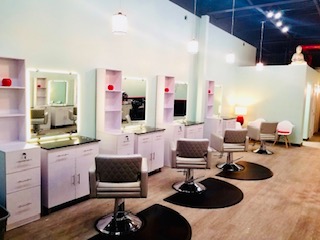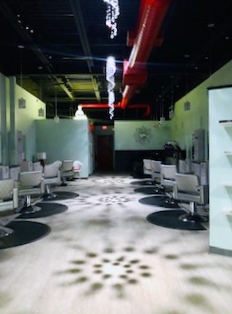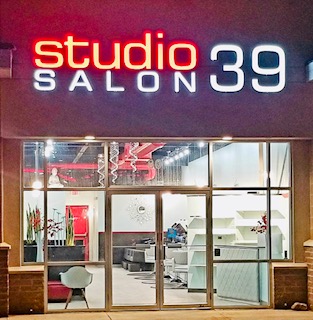 Book Now For Great Brows!