Please know we do not accept tips on a credit card! We have an ATM on site or we can make change for you, but we do not accept tips on credit card so please bring cash, check or use the Venmo app!
Studio 39 Lakewood 
Booking at Lee's Summit is easy!
 Our Lee's Summit location offers the same great quality with affordable convenience! We have special rates that are competitive with other area salons. Get the same Studio 39 quality with no fuss booking. 
We offer free consultations so you can get to know your stylist!
We are open Tuesday through Saturday and take walk-ins based upon availability. For hair color services we recommend calling ahead.
We do not require a deposit for online booking at this location.
Corrective color and hair extensions are also available upon request. These are specialty services so these do require a consultation in advance since they are customized.
You can send a service request by email on our book online page and communicate with the front desk at Lakewood directly.
You can click to call the salon in the box to your left or call 816-554-4700 for an appointment. If after business hours, leave a message and we will get back to you on the next day of business.
To go directly to our online booking page to shop services and stylists, click here. 
Simply follow the directions to set up your online booking account and we will see your appointment on our schedule. See you soon!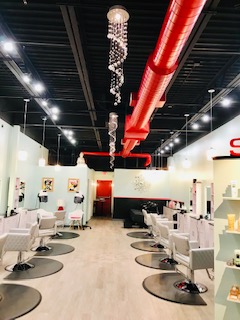 Studio 39 Salon – Lakewood
801 NE Woods Chapel Road
Lee's Summit, MO 64064
Click to call now!
(816) 554-4700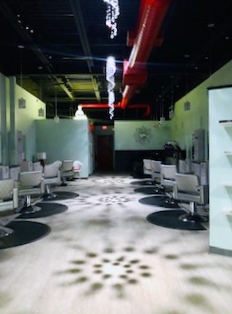 These are starting prices for services. Some prices may vary depending on stylists experience or individual length and texture. Deva Curl Cuts are $56 for a full cut and include the Deva Curl shampoo and style. Curl Refresh dry cuts are $42. Please call with any questions.
Haircare
Womens Haircut- Includes shampoo & Blow-dry $46
Womens Dry Trim- $25
Bang Trim- $15
Mens Cut- $25
Mens Neck & Side-burn Clean-up- $15
Kids Cut – $15
Deep Conditioning Treatment- $20-$40
Highlights & Color
Base Refresh- $65
All Over Color –$85
Partial Highlight- $80
Full Highlight- $100
Crown Highlight- $45
Balayage Full– $120
Balayage Partial-$90
Base Break or Blonde Toning Gloss- $30
Beauty
Blow Dry Style- $25 with curls $35
Up-do –$60
Makeup- $65 with lashes $75
Brows: Wax– $18 Tint-$16
Lip Wax-$12
Bridal Hair Trial- $70
Studio 39 Lakewood Instagram
Studio 39 Lakewood Facebook