Gemy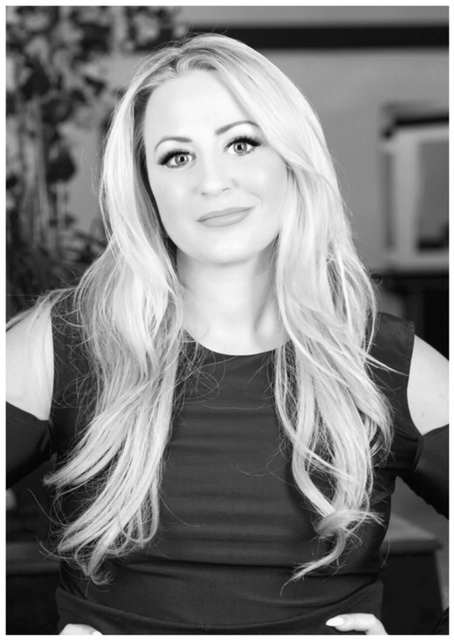 Owner | Blonde Color Specialist | Master Stylist
If I could rate a 10 star I would because I finally found a blonde color specialist that is the real deal! I love that salon owner Gemy makes education a priority and has built such an AMAZING team who actually work together to get what you want. It is so impressive to watch them! There's nothing better than going in a salon and seeing everyone on the same page from start from finish. Thank you for making me feel and look beautiful!
From building to blonde color specialist.
Gemy is the blonde and color specialist of the salon and is known as KC's blonde color expert. After high school she attended Missouri State University for a degree in construction management but her passion for beauty inspired her to leave college for cosmetology school instead. She comes from a 4th generation entrepreneurial family and has owned and managed Studio 39 since 2001. She started out as a cutting specialist at Mario Tricoci's of Chicago where she learned Vidal Sassoon cutting. There she built a portfolio that included First Ladies, pro-athletes, and TV personalities. After opening the salon in 2001, she attended L'Oreal Academy in Soho New York to become a color specialist. Born blonde, she understands the detailed attention required to transform color,  so she expanded her color work in 2004 with Balayage and other hair painting techniques.
Blonde color specialist to blogger.
In 2006 an increase of requests to the salon for the "blonde color specialist" made Gemy realize without intention, she had created her career niche. Soon she created a systematic approach to her color and blonde work to train staff. In addition to her team, she has educated many area stylists on how to become a color specialist as well. By 2007 she became certified in multiple hair extension techniques and has combined her long hair cut techniques to create blended natural looking hair.
Blogger to brand creator.
Her "notes to clients" were tips she put on the first S39 website became so well liked, they later became her blog. One day in 2015 she was contacted by a producer who was a reader and was invited to be guest host the KCTV5 Better Beauty segment. For years she enjoyed sharing professional beauty advice on morning TV until 2018, when she focused on building a second salon in Lee's Summit.  Building is still her passion creating the stunning Lakewood location was a long time goal. It completed in the spring of 2019 and is the perfect compliment to the Crossroads salon. Working side by side with her team on the salon floor is what she loves best though. If you see her please say hello because she loves meeting new guests and catching up with old ones!
Gemy's schedule and pricing.
Below is when she sees clients but for all new guests, her hourly rate is $100 the first 2 visits to establish color. A card must be on file to book new services. Gemy works to get immediate color results by doing months of color work in a day, but hourly rates may be higher (shown below) if more than 1 assistant is needed and if 5 or more bowls of color are used per color project. 
​Schedule
Lakewood, Lee's Summit – Thursday's
Crossroads, Kansas City – Tuesday & Friday
Schedule may change for seasons or Holidays. 
Special requests available Wednesday & Monday at hourly rate. 
Hair Maintenance
Haircuts- $68- $82
Base Refresh- $85 and up
Global Color- $110-$120
Full Highlight- $195 and up
Partial Highlight- $175 and up
Full Baly (Balayage) $210 and up
Partial Baly $175 and up
Add Base To Baly or Foil- $50
Consultation- $50 (applied to service)
Salon Specialty Work
Extensions- $110-$120 ( hair cost is separate)
Global Blonde Services- $100-$120
Baly or Blonding- $100
Color Correction- $100- $120 an hour
Corrective Work $100-$120
Hair or Business Workshop
 Your salon- $100 hour training fee
Our salon- $200 day attendance fee
Click to see a Blonde Transformation By Gemy!
Our Downtown Kansas City Salon