Gemy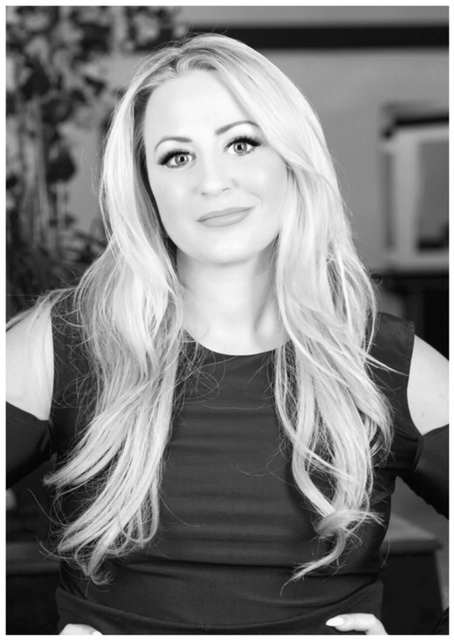 Owner | Blonde Color Specialist | Master Stylist
If I could rate a 10 star I would because I finally found a blonde color specialist that is the real deal! I love that salon owner Gemy makes education a priority and has built such an AMAZING team who actually work together to get what you want. It is so impressive to watch them! There's nothing better than going in a salon and seeing everyone on the same page from start from finish. Thank you for making me feel and look beautiful!
Blonde color specialist.
Gemy is the blonde color specialist of the salon and is known as KC's blonde color expert. She comes from a 4th generation entrepreneurial family and has owned  Studio 39 since 2001. Her career began as a cutting specialist at Mario Tricoci's of Chicago. There she learned Vidal Sassoon cutting and built a portfolio that included First Ladies, pro-athletes, and TV personalities. After opening the salon in 2001, she attended L'Oreal Academy in Soho New York to learn advanced color. 
Born blonde, she understood the need of a blonde color specialist because she wanted the perfect shade and tone. In 2006 she expanded with Balayage and other color techniques. Soon and increase of requests occurred for the "blonde color specialist" which created her niche. To train staff efficiently, she created a systematic approach for color and blonde work. Since then, she's educated area stylists and salon owners in color, cutting and extensions.  
Blonde specialist & content creator.
Her "notes to clients" were tips she put on the first S39 website and were so popular, they later became her blog. She was a guest host on KCTV5 Better Beauty until 2018. This is when she focused on building a second salon in Lee's Summit. The completion of the Lakewood location in the spring of 2019 fulfilled her goal of bringing Studio 39 to her neighborhood.
New guests are seen at the Lee's Summit Salon. Hourly rate is $100 the first 2 visits to establish color and a card must be on file to book. Color transformation work is doing months of color in a day. Rates may be slightly higher if more than 1 assistant is needed and if 5 or more bowls of color are used per session. 
Hair Maintenance
Haircuts- $72 and up
Base Refresh- $85 and up
Global Color- $110-$125
Full Highlight- $195 and up
Partial Highlight- $175 and up
Full Baly (Balayage) $210 and up
Partial Baly $175 and up
Add Base To Baly or Foil- $50
Consultation- $50 (applied to service)
Salon Specialty Work
Extensions- $110-$120 ( hair cost is separate)
Global Blonde Services- $100-$120
Baly or Blonding- $100
Color Correction- $100- $120 an hour
Corrective Work $100-$120
Hair or Business Workshop
 Your salon- $100 hour training fee
Our salon- $200 day attendance fee
Click to see a Blonde Transformation By Gemy!
Our Downtown Kansas City Salon