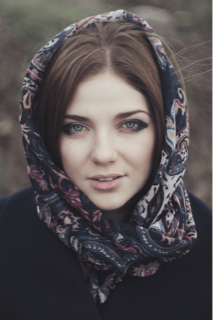 Fashions come and go so much it makes sense to keep some of your wardrobe staples that are timeless. Especially where your budget for clothes is concerned.  We've seen vintage trends over the last few years reemerge from the 1950's through the 1980's. Gen X and baby boomers lamented items they purged that they once again purchased. capris' and pencil thin ankle pants from the 60's  and their aviator sunglasses from the 80's. Summer shorts go from a long length, to a short length to super short. Hem lines fall and rise and fall again so much that your tailor is now in your cell phone. One summer fashion compels you show your midriff with a short crop top and the next summer hide your tummy with long flowing, organza shirts paired over a camie with or without lace. Fashionable summer shoes go from flats to heels then to ballet flats!
One accessory trend that has seemingly stayed the test of time is the head scarf.
Cultural Head Coverings
Head scarves have been around for thousands of years in many cultures across the globe. Younger women are now embracing even more as a way of embracing their culture. Whether they are worn for spiritual reasons or for fashion, a head scarf is an iconic part of style expression.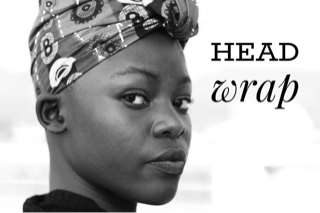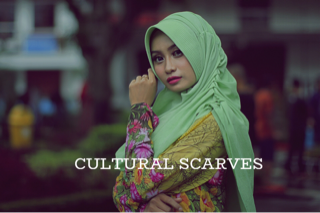 The Head Scarf Over Time
Back in the day when a girl did not wash her hair the night before, she may have opted for a head scarf to cover a "bad hair day." Not anymore! Head scarves are a focal point as an accessory that adds a burst of color, a sense of style and an air of daring sophistication to any ensemble you wear to any event you go.
Head scarves are fashioned out of the most elegant designs, patterns and materials that can be found on the market today. Designers are adding their spin by designing them and then using head scarves ever so thoughtfully on runways from Kansas City to Milan. They are made from spirited silks, playful and popping polyesters, and casual cottons. They can be worn informally or dressed up. Wear one to a day on the beach or to a night at the bar. A head scarf can be worn many different ways with versatile hairstyles and lengths.
The 30's and 40's head scarf gave us the sleek turban look. The 50's and 60's head scarf was worn around your head and then wrapped around and tied at the back of the neck to keep your hair in place. This was also an effective way for a lady to travel in a convertible or to hide her famous identity from paparazzi. The 70's head scarf was worn pirate style and tied on the side of the head.
Long hair with wavy tresses looks fabulous under a modern 70's style silky scarf. Short or curly hair peeks out and around a scarf folded 4" wide and placed at the back of the neck and square knotted on top of the head or tied in a bow on the side above your ear.
When you want your look to be bold and strong, pair your scarf with some large gold or silver hoop earrings and you are set for day of shopping or an evening where you and your head scarf are sure to turn heads.