I'm not getting a pixie cut?
Written By a Studio 39 Client
If you follow Studio 39 Salon on Instagram like I do, you might have seen me. I am the (cough-cough) year old who finally had the nerve to do what I probably should have done a year ago, have my hair cut and colored by a professional who knows what they're doing. If you're like me, you also follow Gemy and Studio 39 on Facebook. She posts great ideas and photos from her clients and sometimes she shares articles that rock your beauty world. For me it was the article about box, DIY color at home. I embarrassingly admit it- now. I used box color. L'Oreal Paris Preference in Natural Blonde 9A. I used box color because my mom used box color.  After I read her  Facebook post about DIY Home Color  I felt embarrassed. I felt bad. And I felt ripped off by the commercials and the isle at the drug store full of those $10 boxes of color that promised that I'd look like one of them. The crazy thing is I've been in Marketing my entire professional life and I still was still sucked into it.  So I made a promise to myself that with the New Year I'd have a new look. New hair cut and new hair color with Gemy at Studio 39 Salon. The women I'd been following on Social Media for a year.
2014 New Year- New Look
I made my appointment. I actually called her and requested a pixie cut. I'd been perusing the fashion magazines and seen all her posts and I wanted that 'look." When I walked in the door at the new location (I was impressed by how large, hip and cool it was), one of the other stylists said to me, "Gemy is talking you out of a pixie cut." My first thought was, "What? Talking me out of my dream hair cut?" and my second thought was, "She does this for a living every single day, she knows more about what is best for me and my hair than I do." So I yielded, ever so happily, to her. My hair color and haircut took 4 hours. Watching her cut my hair was like watching an artist chip away at wood unveiling what was suppose to naturally take shape. Gemy cuts my hair in such a way that it looks and moves and grows out better than any hair stylist before her. But this time, it was a shorter cut, which meant more time and more precision
When we were done, I could not believe how amazing my hair;  the color and the style, looked. I overheard her tell someone that she had to use the color violet on my hair. Purple? She used the color purple (no pun intended Oprah) on my hair?  Now I know why. The key to successful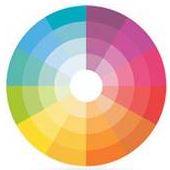 hair color is identifying the undertones (not so under in my case) and using and applying the right color removes an unwanted color. My hair was too yellow, too bright.  Gemy used the opposite color (in the color wheel) to tone down the yellow. Amazing! No box color can do that for me or you! Only an expert can blend the right color, mask the wrong colors and do it using products that won't harm your hair or skin.
I took a desire that I had for a new look and in the process learned why a hair salon like Studio 39 and Gemy, are so successful in making people look great. They are experts in what they do, the products they use and the techniques and skills to do it! The new salon is a reflection of Gemy's style and her passion for beauty, education, and making other people look amazing. In my opinion, she and her team are the entire package!
Catherine K.