To cut bangs or not? Bangs are a hair fashion staple. Personally I cut them once every few years. They are a little separate cut within your style. It is important to have a stylist confident cutting bangs! Sometimes they are to thin which makes them look accidental. Thin bangs can get loss in a hair cut. If they are to thick, they will be difficult to grow out. Here are different style for different face shapes. You can also watch the segment of GEMY on Better Kansas City KCTV5 here!
Side Swept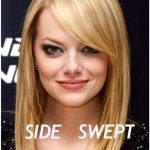 This bang is great for most lengths. It's flattering to all because the peak or "split" creates length to
face and draws attention to eyes.
Flicked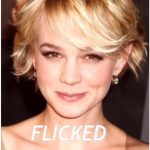 This bang is great for curly styles. You need to stretch it by blow drying on low for just a few seconds and shape the "flick" with fingers. It's a great tousled look for shorter wavy styles.
          Heart Shaped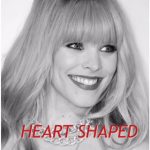 This bang has a little subtle peak at the top of the nose. It kisses the temple in soft blended layers. This is a good look if you feel like you have a big forehead. It's a hard to cut bang so choose a cutter you have confidence in!!
Choppy
 
This bang is perfect for straight hair with fine-medium density. Meaning: if your hair is fine yet not necessarily thinning. Bangs can be cut with a textured or shredding technique to give the appearance of movement. Beware though- this can look VERY botched of not cut well!
Framed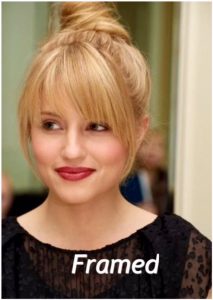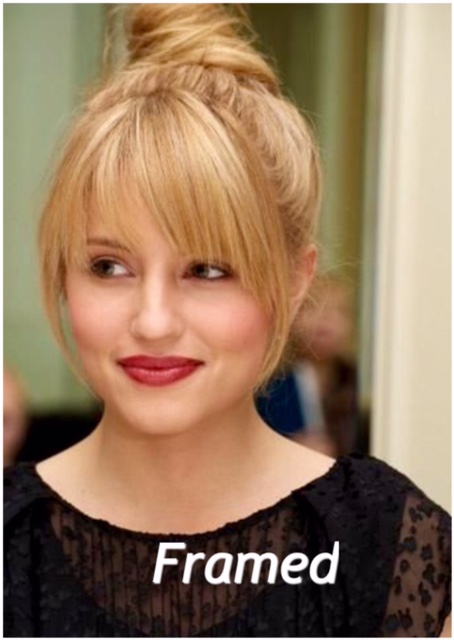 My fave bang! This bang is versatile and looks good in a bun or pony tail. It is cut in a deep triangle form high point of head and carefully measured to brow. The sides are similar to a heart shaped bang, but more angular than rounded. Bet you had NO IDEA that there was this much science or detail to bags?!! Bangs are a big deal because they are on your face. Choosing the right one is important! Haircutting is a skill that needs to be done well so choose a hair cutter that feels good about BANGS! AKA Fringe
Thanks for reading!