Dimensional hair color is in.
The natural lived in color look has been popular for awhile but it  has peaked and is starting to become passé. When balayage became popular 5-6 years ago, it followed the ombre trend as a solution to "soft ombre" or sombre if you recall that trendy hair color term. Any grown out or gradient looks require a lower maintenance of about 12 weeks. But trends have changed to highlight's that are brighter, blonder, and higher on the head. 
Dimension versus "lived in" hair color.
What's hot in hair color? MORE. More dimension, more blonde and more of both closer to the root. I think people are tired of the "less is more" lived in color when it comes to hair color and blonde  and they just want MORE. More contrast gives a lot more look, but may have more maintenance compared to lived in looks of the past. If you're wanting to update your hair color, you will need to update the frequency you visit us too. 
Dimensional Maintenance
A couple of salon visits a year will not maintain current looks with more "dimension". When color has a natural looking root versus platinum, we may call it a shadow root or color melt but even this look has more depth and dimension and color trends tend to last 3-5 years. 
The "money piece" highlight is a brighter bold blonde in the front and though it's still in, it has evolved to all over thin pieces of blonde. Add a root tone 1 shade darker for "depth" and that is EXACTLY what's hot right now! So whether you're blonde, red or brunette, if you have a lived in looking highlight, eventually you may want to transition to hair with more pops of brighter color around the face to brighten up skin tone and make hair have some sparkle.
 Contrast & Depth Explained
Like the world of art, contrast is lighter and creates brightness. In hair color this is the blonde. Think of how the best indoor lighting looks soft yet bright because that is what blonde pieces do, they capture and reflect light. Face framing highlights are naturel so no need to worry about it totally changing how you look, but it will improve how your skin and hair look overall
Then Versus Now
Dimension In Art & Fashion
Dimension is the depth of the overall hair and we achieve this through the color we leave natural, or with lowlights. Beautiful hair color has warm, cool and neutral tones in similar levels. Color should swim together with bright pops of contrast in a corresponding color palette. Just like interior design or fashion, using color opposites is common. Colors have a complementary counterpart. Design color pairings like red and green, orange and blue, and purple and yellow compliment each other because they also correct and balance each other. A color fact every exceptional colorist knows!
Color Contrast: Flattering on Everyone
Highlights reflect light so even a subtle highlight can make a big impact. Beige mushroom hued highlights on a brunette is flattering to neutral skintones, and caramel shades are great for brunettes with warmer skin
Appointment Accountability
The biggest factor in how your hair looks is what you do, not what we do. When we hear I want  "blonder or brighter" plan on pre-booking every 6-8 weeks.
When a color client steps out of a maintenance schedule, it means we must spend more time and use more product to get your back to where it was. We've seen this many times if someone schedules a maintenance service like a partial highlight, but it has bee 4 or 5 months since their last visit.
Gyms & Salons= Results
That is why we always say pre-booking is important. Not only does it ensure an appointment with your stylist, it also saves you money because we charge less for maintenance services. If someone comes every 6-8 weeks for a highlight retouch, it's reasonable they should pay less compared to someone who comes once or twice a year.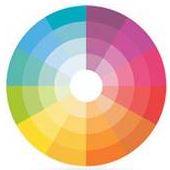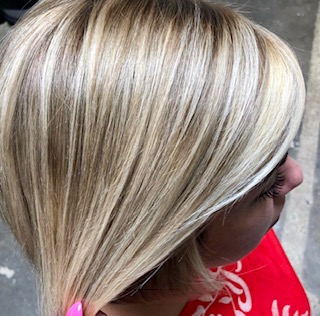 Consistency is everything! Just like good health. The more you visit the gym, the more fit you become. The same goes for great hair. It applies to skincare or beauty routines in general. Especially anything that is professionally maintained. Speak to one of our color experts today for fresh insight on how your hair can be improved with a more dimensional look. 
Want More Dimension in your highlights?